The Five New Employees Return from Training at Oita
This year's annual training for new recruits at the Oita Regional Shipbuilding Craftsmanship Center (ORSC, Saiki City, Oita Prefecture), has been completed and a graduation ceremony was held on June 30.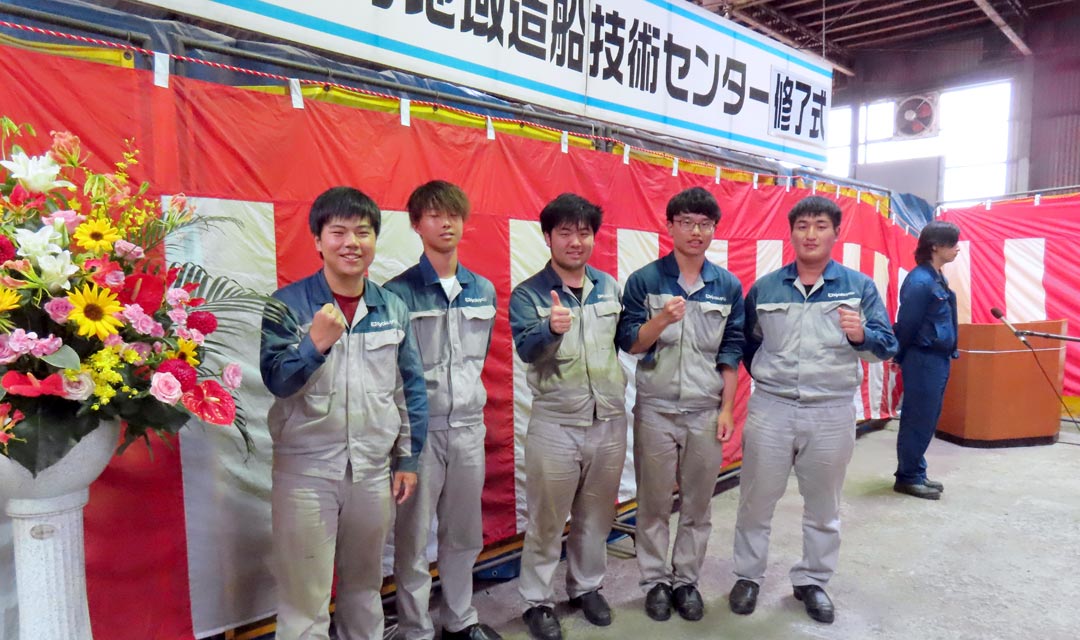 After three long months of training, starting April 4, the five new recruits, who had added stains to their shiny uniforms as evidence of their hard work, returned safely and with a more mature appearance.

The Oita Regional Shipbuilding Technology Center, subsidized by Oita Prefecture, Saiki City, and Usuki City, provides various types of vocational training for people working in shipbuilding and marine equipment companies in the region and neighboring areas.

With the support of shipbuilding related companies in the area, the facility provides very meaningful and important training for those involved in shipbuilding, enabling them to obtain the various licenses and qualifications that are essential for those working in the shipbuilding industry.

This training program has attracted a lot of attention in the community, with local television stations covering the opening and graduation ceremonies.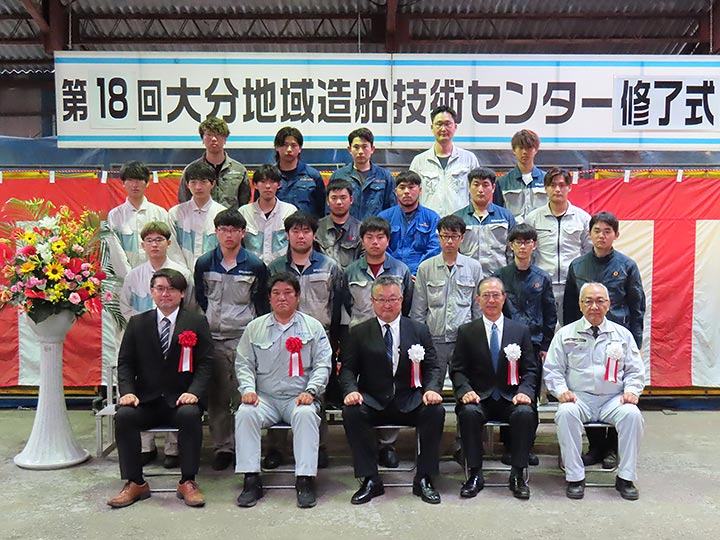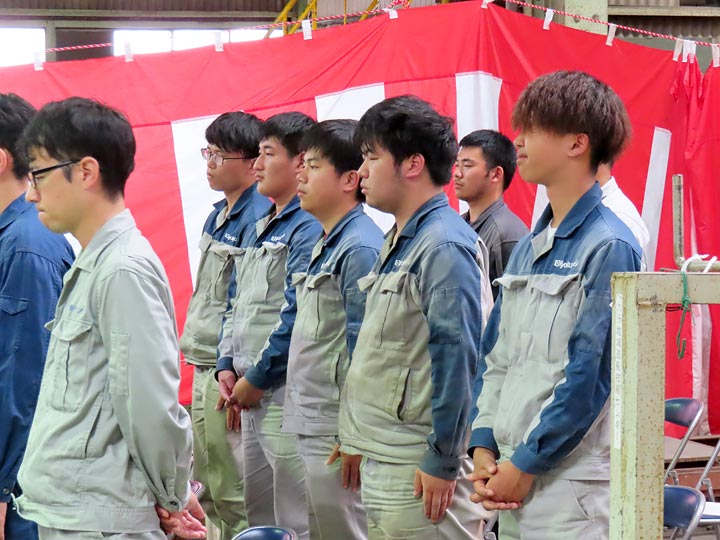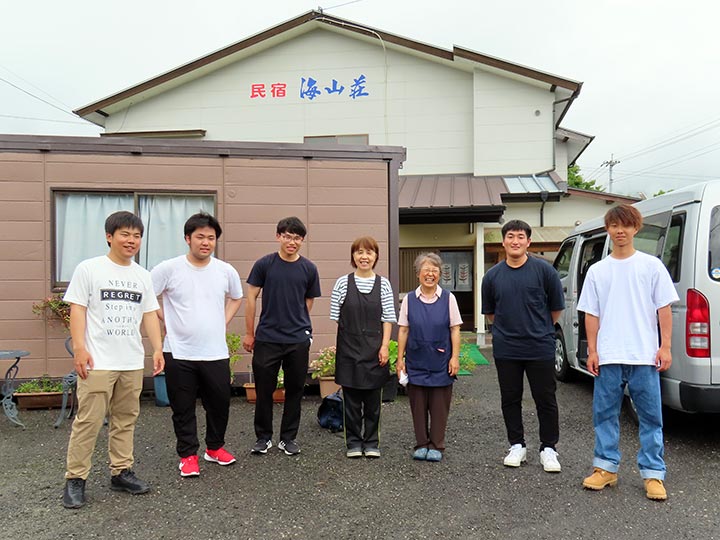 The teenagers, fresh from high school, must have had their own difficulties leaving their parents for the first time and living with strangers in a strange land for three long months. However, with the warm hospitality of the Obachans at "Kaizanso," a guesthouse where Kyokuyo's trainees stayed every year, they were able to easily acquire qualifications in the following shipbuilding skills:
- Slinging operations;
- Gas welding;
- Elevating vehicle operations;
- Forklift driving;
- Floor-operating cranes;
- Arc welding;
- special grinding; and
- NK welding.

They will now rotate through the various workstations in our Production Division, and their official assignments will be decided in the fall. We have high expectations that they will become the core members of Team Kyokuyo in the near future.