"Spring Marine Litter Zero Week 2023" at Ayaragi Beach
The time has come again for the "Marine Litter Zero Week".

As part of the "Reduction of Marine Litter at Shipyards" project of the Cooperative Association of Japan Shipbuilders, of which we are a member, we continue to participate in the "Nationwide Simultaneous Cleanup Challenge" of the Nippon Foundation's "Change for the Blue" campaign.

The problem of marine debris, in particular marine plastics, is a global environmental issue along with climate change, and as a company with a significant connection to the ocean, we have a responsibility to make an active contribution.

On 9 June, a beautiful day in the middle of the rainy season, 20 colleagues made their way to Akata Beach - where we had achieved great results last spring and fall. However, when we got to the beach, there was no significant amount of rubbish to be found (probably due to the success of our previous activities) and the high tide was blocking our way!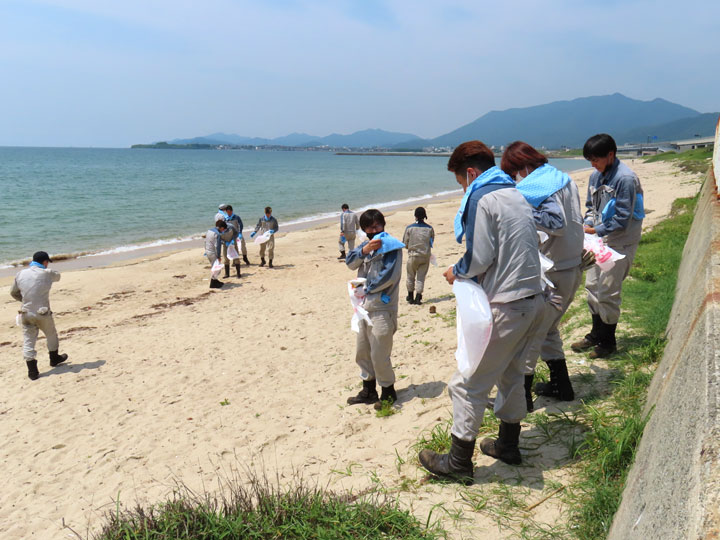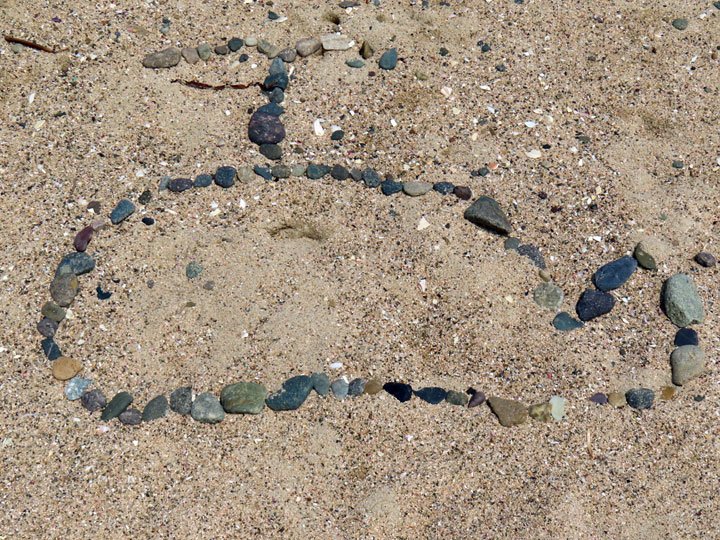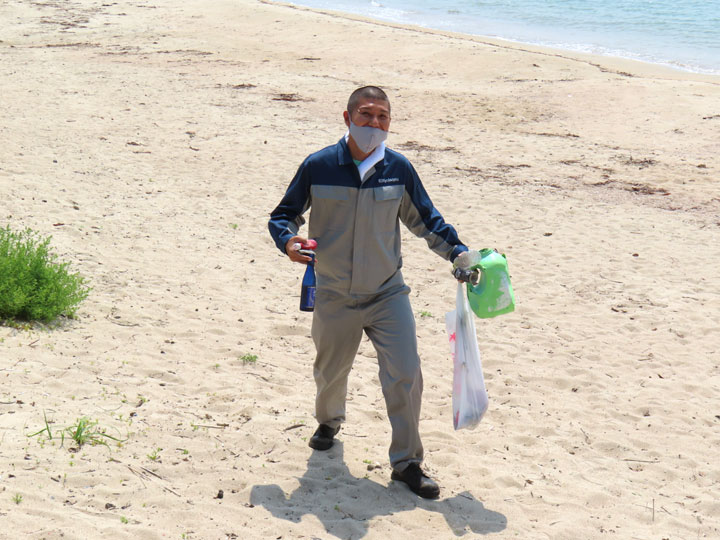 So we hurried off to Ayaragi Beach, which is about 2km north of Akata, but what a clean sandy beach as far as the eye can see, and there is no marine plastic garbage that we are looking for. (Should we feel happy or sad??) Here, local residents and visiting surfers regularly carry out litter picking activities to keep the beach clean.

However, as marine professionals, we could not back down here! Even on a seemingly clean beach, where there is no conspicuous debris washed up in large quantities, a closer look reveals that the wide sandy beach is littered with a little more marine debris than you might think. If you make sure you pick them up one at a time, you will eventually be able to collect a considerable amount of debris. We have achieved our first goal!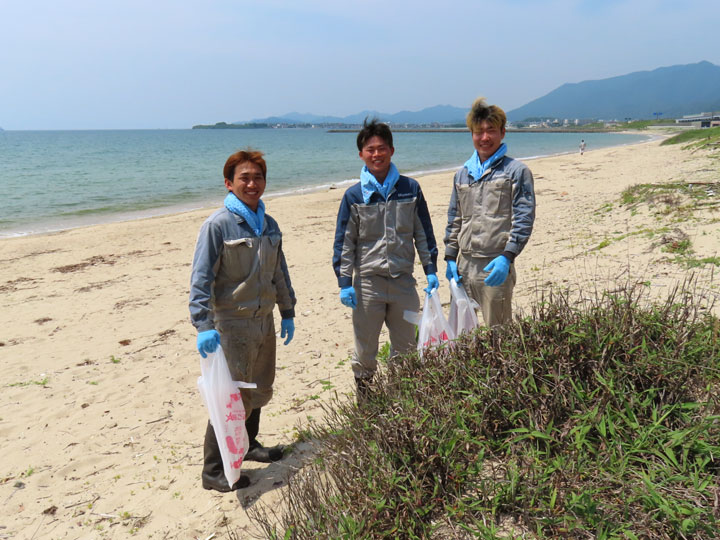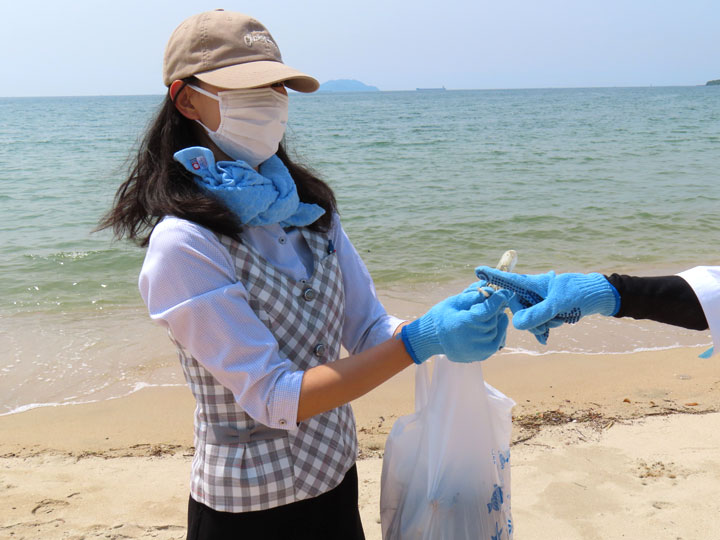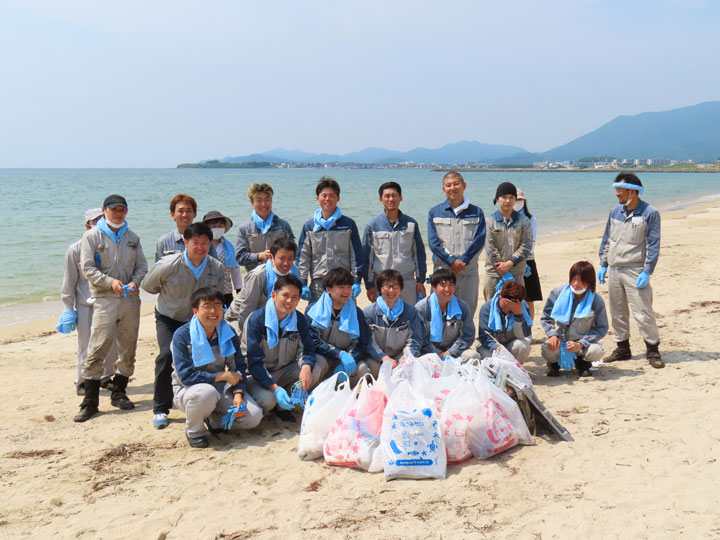 The next litter picking week is scheduled for late September. Stay tuned to see where our marine litter hunters will be heading this autumn (after checking the tide table)!