22 Employees Participated in a Clean-up Event
On Monday, June 9, 2022, under clear blue skies, 22 of our employees participated in a cleanup activity at a beach in Shimonoseki City.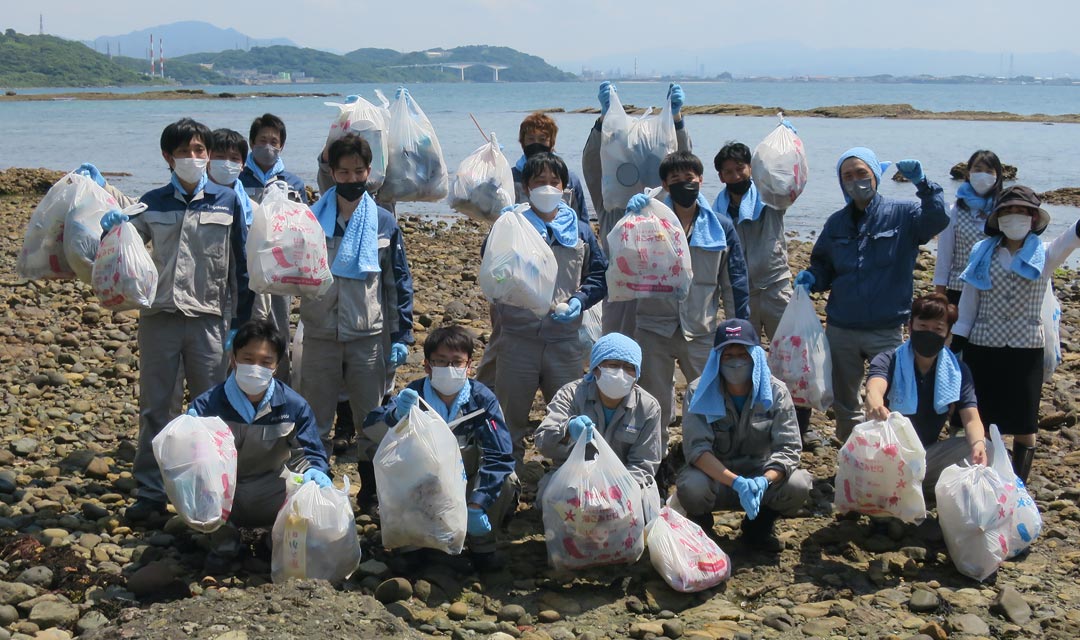 This activity was part of the "Marine Litter Zero Week 2022", which is a nationwide cleanup campaign jointly conducted by the Nippon Foundation's "The Sea and Japan Project (CHANGE FOR THE BLUE)" and the Ministry of the Environment, with the aim of addressing various types of marine litter, including the ever-increasing amount of plastic marine debris. As a manufacturer of ocean-based products, we agree with the purpose of this campaign and are pleased to participate in it.

We gathered at the Akata beach in Shimonoseki, where the cleanup was to take place, to kick off our "Marine Litter Zero Week." Each participant collected litter along the shore, on the sandy beach and in the grass.

A surprisingly wide variety of garbages were collected, including PET bottles, empty cans, plastic trash, etc. etc... reminding us once again that the marine litter is a problem that exists close to each and every one of us. A total of 30 bags of marine litter, both combustible and noncombustible were collected as a result of the one-hour activity.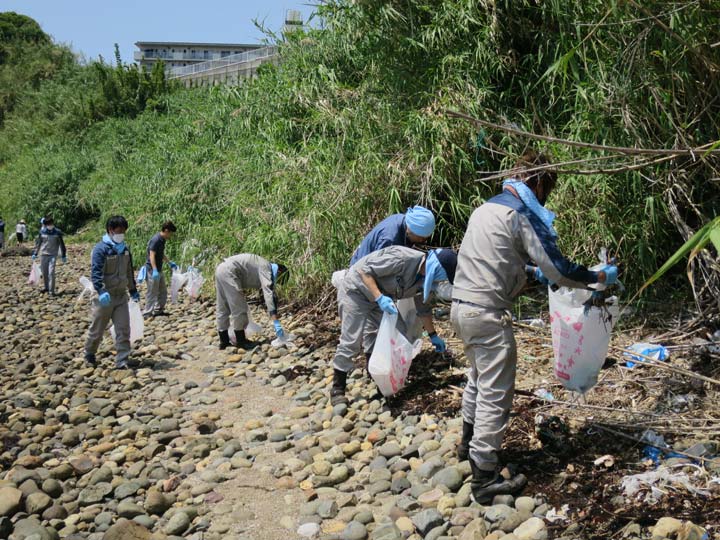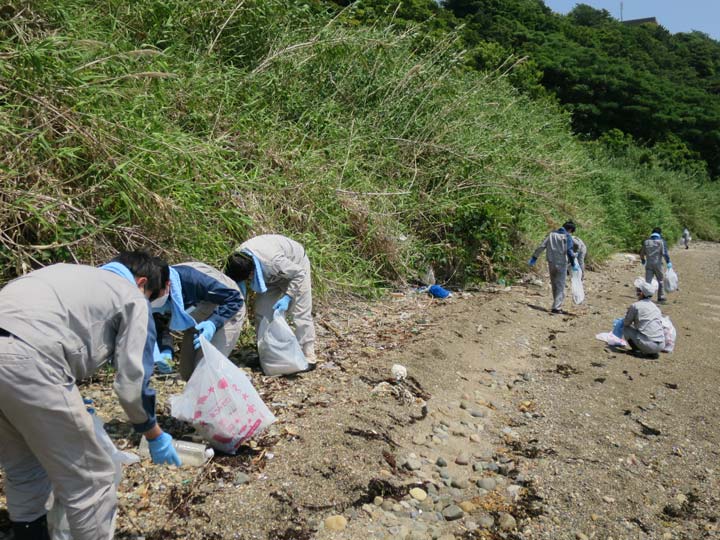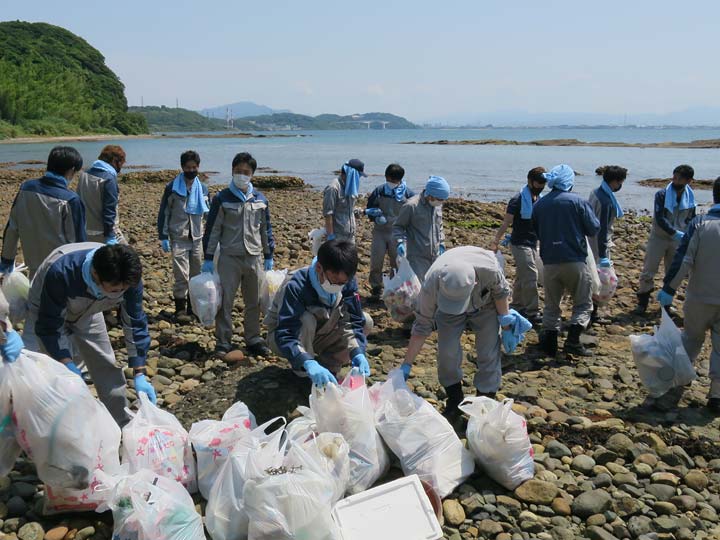 The globally expanding problem of marine plastic litter and debris is a major environmental issue following climate change, and it is estimated that about 80% of marine litter is generated on land (cities) and washed into the sea through rivers. As a company that has a significant connection to the ocean, this was an opportunity for us to have a real experience of the environmental destruction of the earth.

This activity will be conducted twice a year, with the next one scheduled for Wednesday, September 21, 2022.