Naming & Delivery of 1,096TEU Container Carrier "A WASHIBA"
On May 10, the naming and delivery ceremony for the second ship in the series of 1,096 TEU container carriers, "A WASHIBA" took place in even better weather conditions than the previous ceremony. The event was attended by guests from New General Aviation International Pte. Ltd., the shipowner, and ITOCHU Corporation.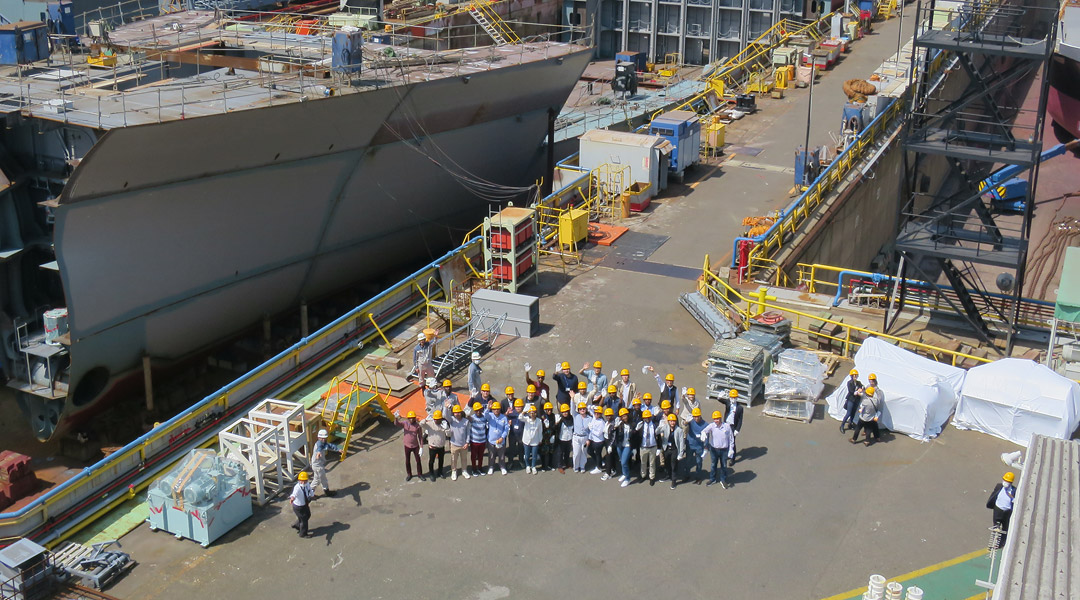 After raising of the national flags and presenting a bouquet of flowers, the new vessel was named "A WASHIBA" and the tethering rope was cut. When our company flag was replaced by to the ITOCHU flag and then by the New General Aviation International flag, "A WASHIBA" was truly born with the sound of the whistle.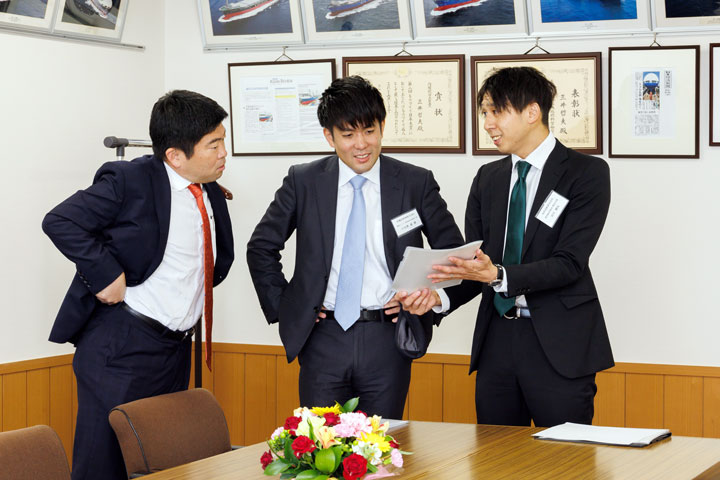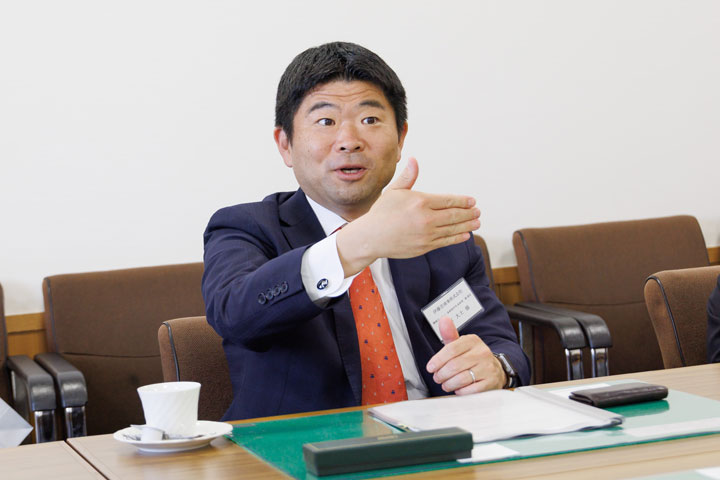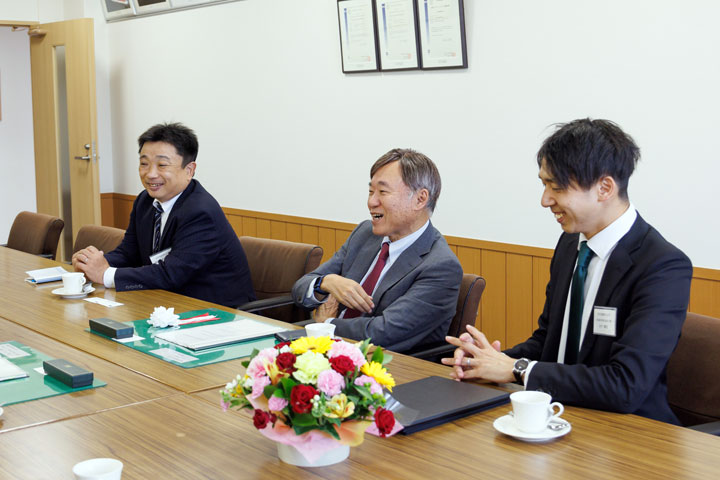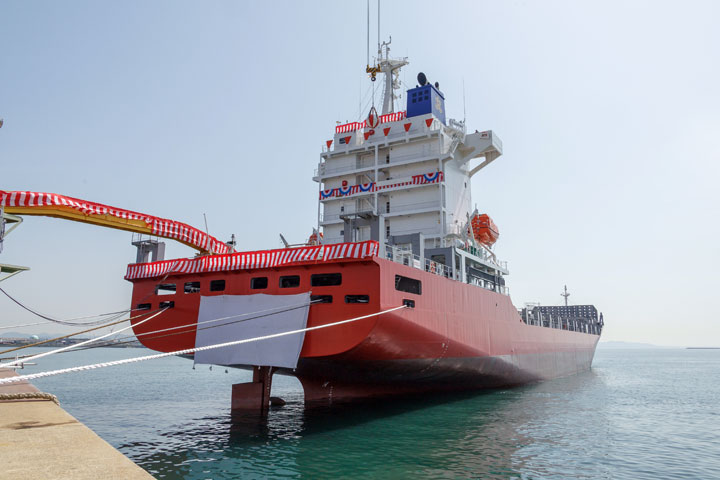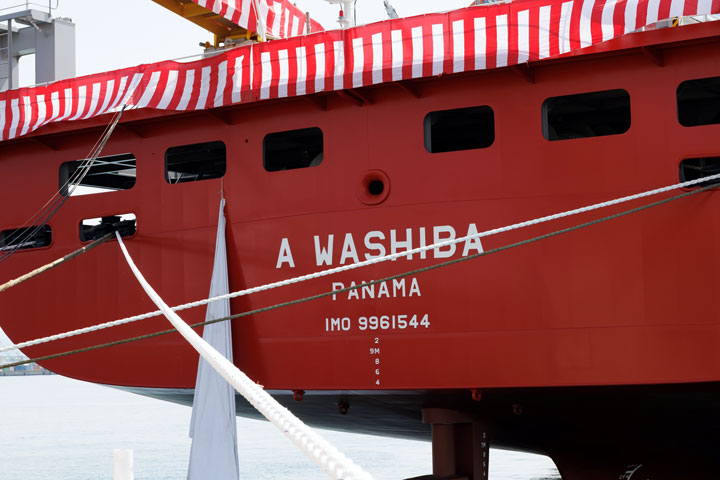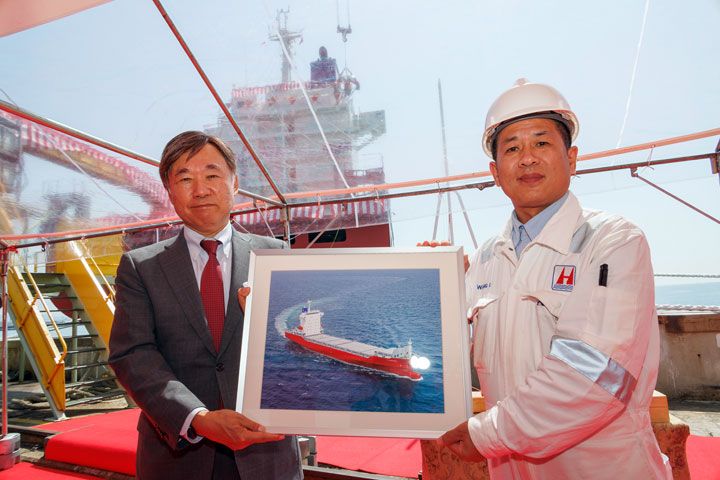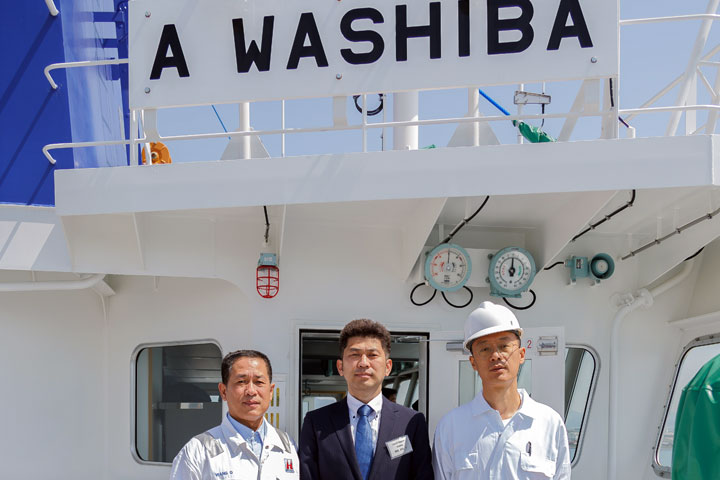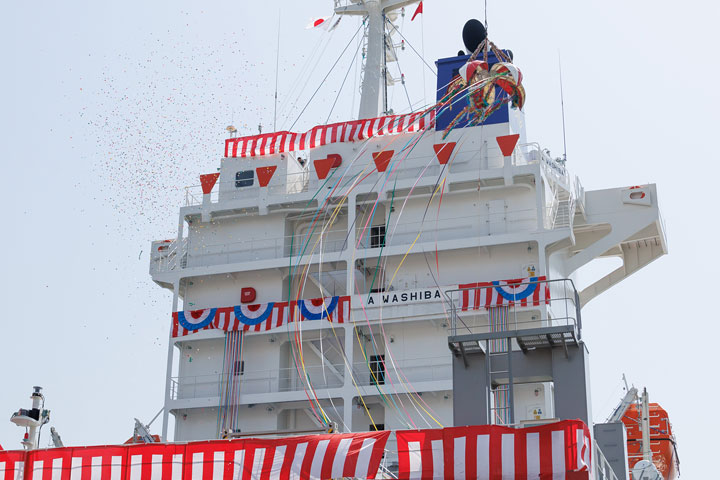 On the same day, a training session organized by the "Sasakawa Fellowship Program" was held at our company, and the shipowner kindly allowed the fellows to visit "A WASHIBA" as part of their training. This is a scholarship program offered by the Nippon Foundation and other maritime-related organizations in Japan for international students studying at the World Maritime University (WMU), a postgraduate maritime school established by the IMO in Malmö, Sweden, and scholarship recipients are invited to Japan every year.
The 30 students from 26 different countries who visited Kyokuyo were very interested in seeing the newly completed "A WASHIBA", and they asked many questions to our guides during the tour session. We also gave a presentation on our technology, including the development of our original SSS-bow, and then gave them a tour of our factory, design office, and other facilities.
At 2:00 p.m. just as the "A WASHIBA" was about to set embark on her maiden voyage, the scholarship students passed by and warmly bid the ship farewell with our staff, waving yellow flags and singing the WMU school song together in an impromptu chorus!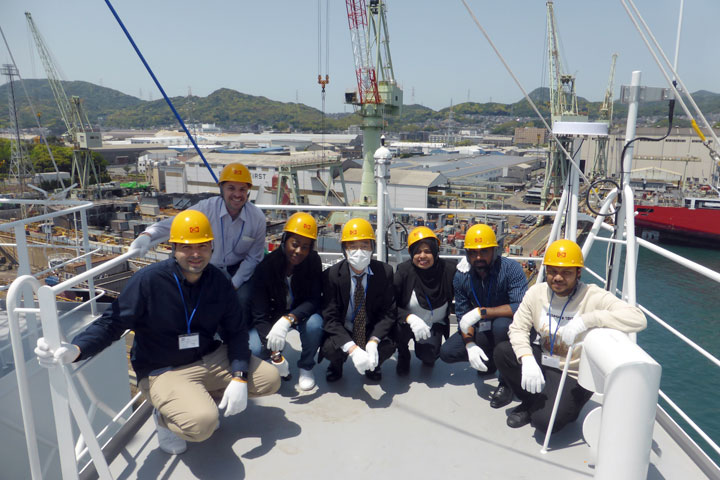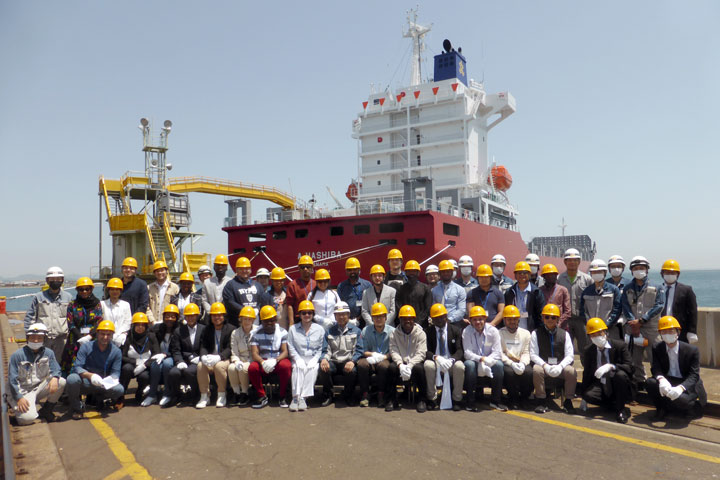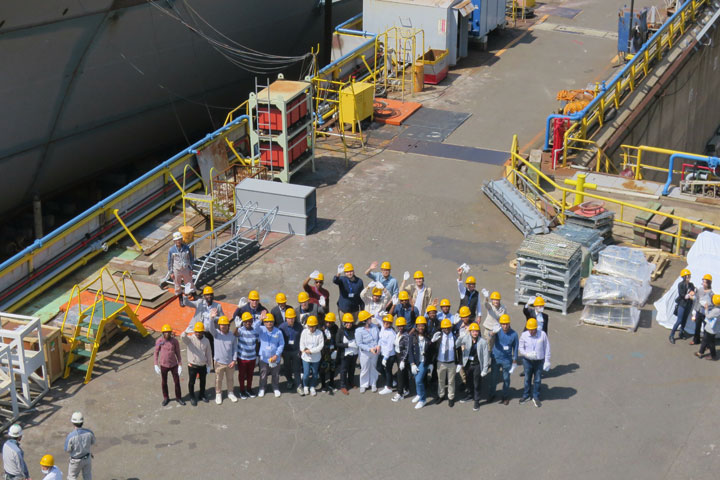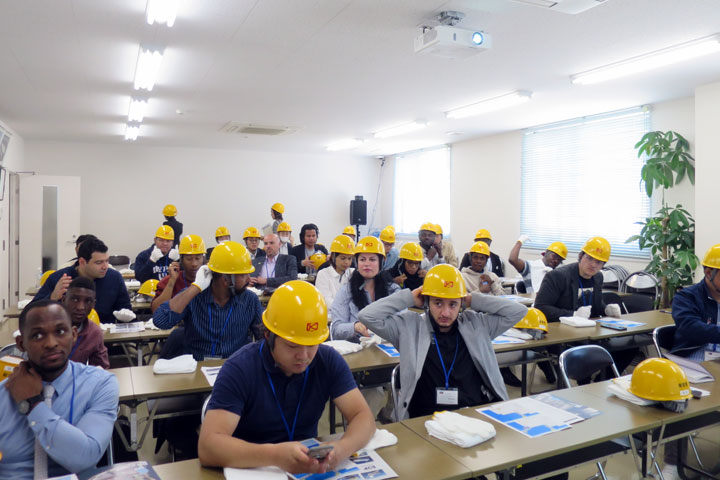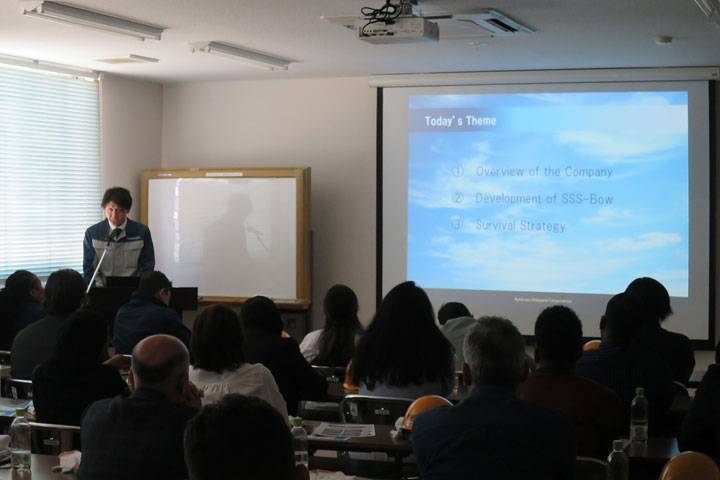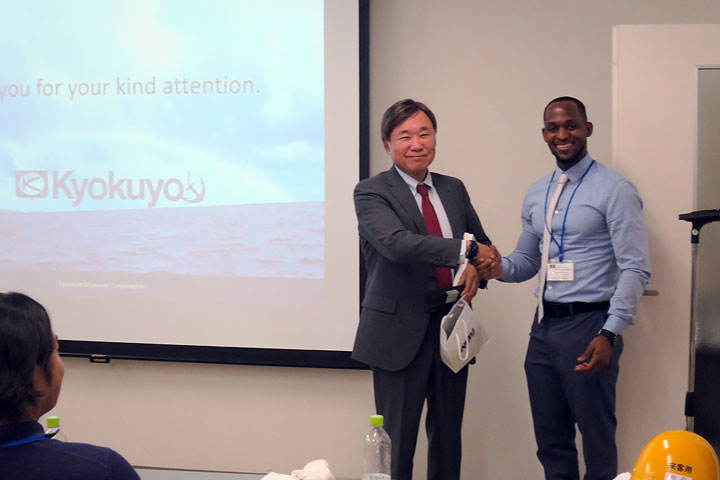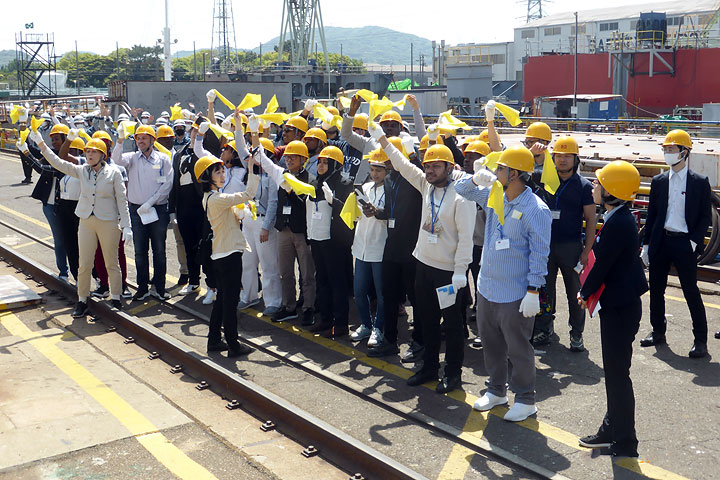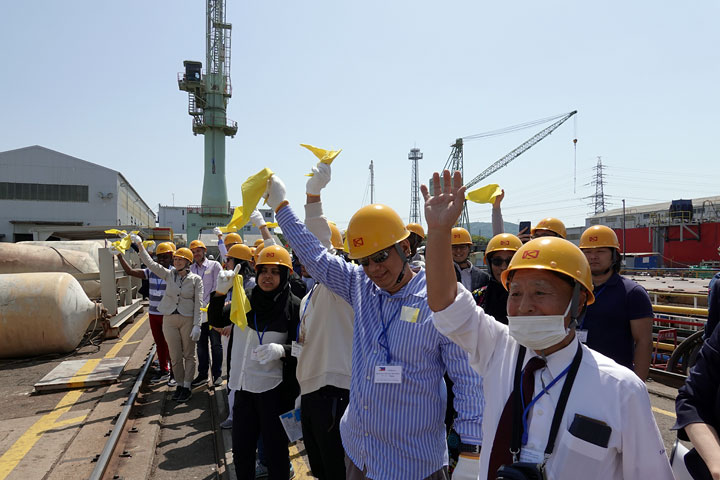 Once again, we would like to thank the shipowner for allowing the students and our employees' families to tour the ship. We sincerely wish "A WASHIBA" successful and safe voyages!