NOGAMI, The Newest SSS-Bowed Container Carrier
Thank you all for your patience! Here goes the news about our newest SSS-bowed ship : 670 TEU container carrier S-562 "NOGAMI" for Imoto Lines Ltd., which was delivered on April 21, 2022.
As we mentioned in NEWS 281, this vessel is the third in a series of groundbreaking coastal SSS-bowed container feeders, following award-winning NATORI (2015) and NAGARA (2018).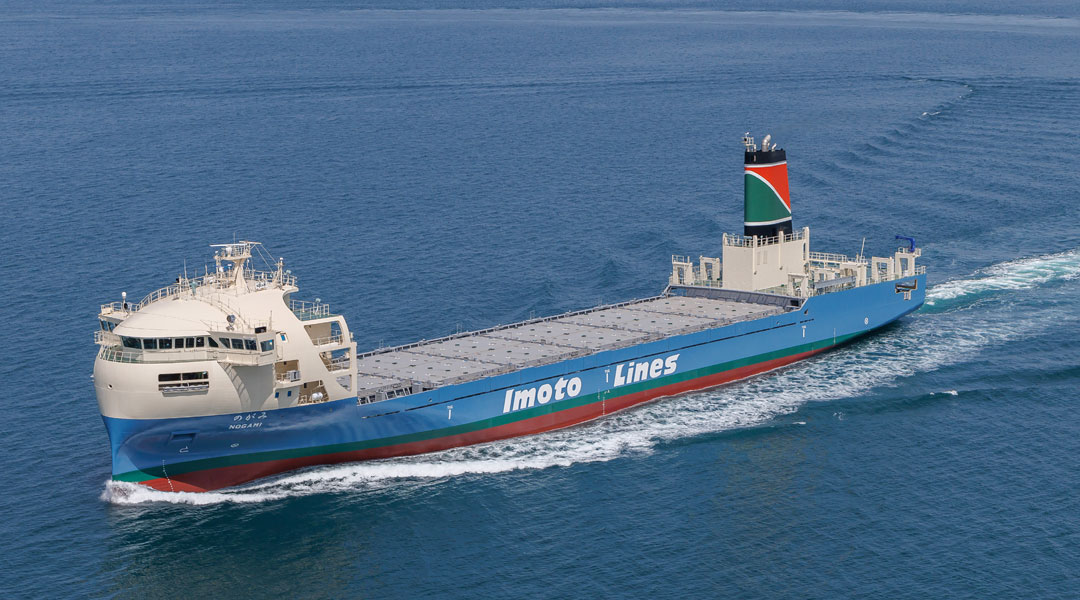 The delivery of NOGAMI was celebrated by many guests including representatives of major international container ship operators in Japan and gentlemen from the Maritime Bureau and the Port and Harbor Bureau of the Ministry of Land, Infrastructure, Transport and Tourism. The vessel was born under the watchful eyes of over 80 guests - the largest attendance in Kyokuyo Shipbuilding's history!
At the celebration party that followed, many VIPs gave speeches, and most of them expressed unanimous expectations for the "Next One" which will be the fourth vessel in this advanced feeder series. We were very happy to hear the high evaluation of our vessels from port authorities, charterers, cargo owners, financial institutions, main engine manufacturers, and others, and at the same time we have renewed our determination to manufacture even better vessels.

While maintaining the SSS-Bow, high environmental performance, and other characteristics and dimensions common to the series, the new ship NOGAMI has adopted many new features : gate rudder system, streamlined funnel, next-generation navigation assistance system, onboard training facilities for crew, and woman-only accommodation area to cite a few examples. Please look forward to the future collaboration between Imoto Lines and Kyokuyo Shipyard to see what new "challenges" will be taken in the future.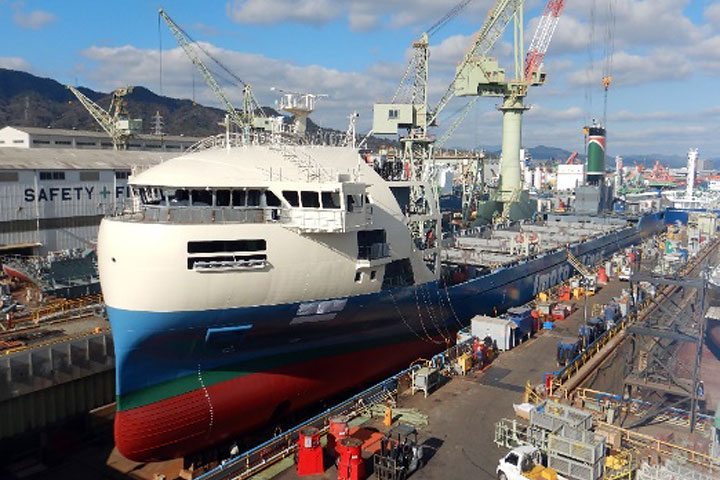 NOGAMI under construction, SSS-Bowed Container Carrier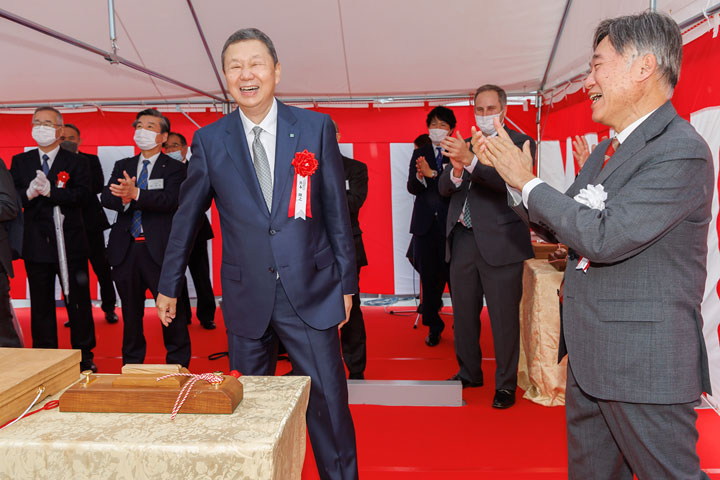 Cord-cutting for NOGAMI, SSS-Bowed Container Carrier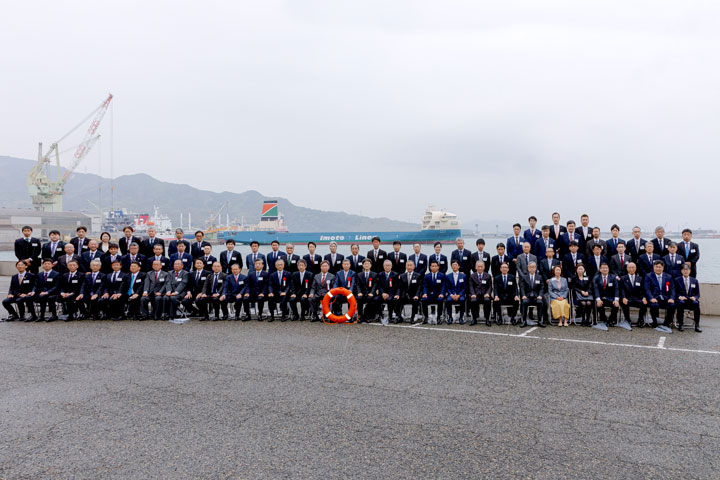 Photo session for NOGAMI, SSS-Bowed Container Carrier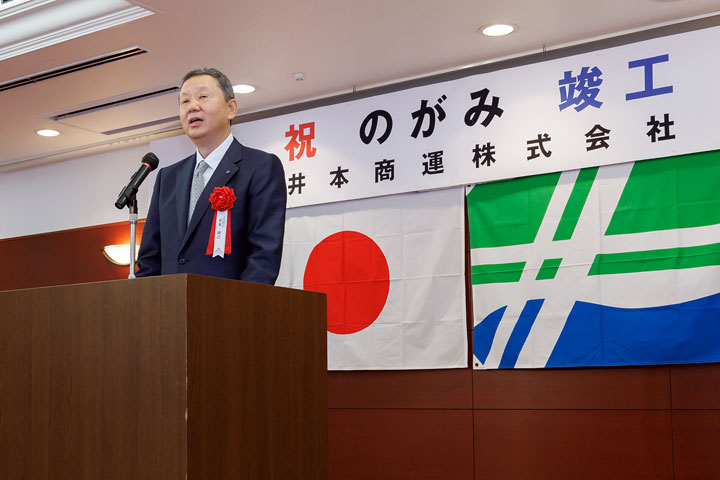 Reception for NOGAMI, SSS-Bowed Container Carrier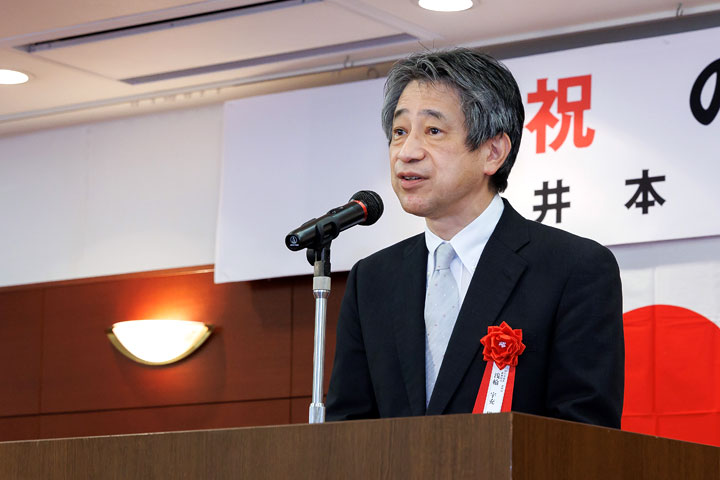 Reception for NOGAMI, SSS-Bowed Container Carrier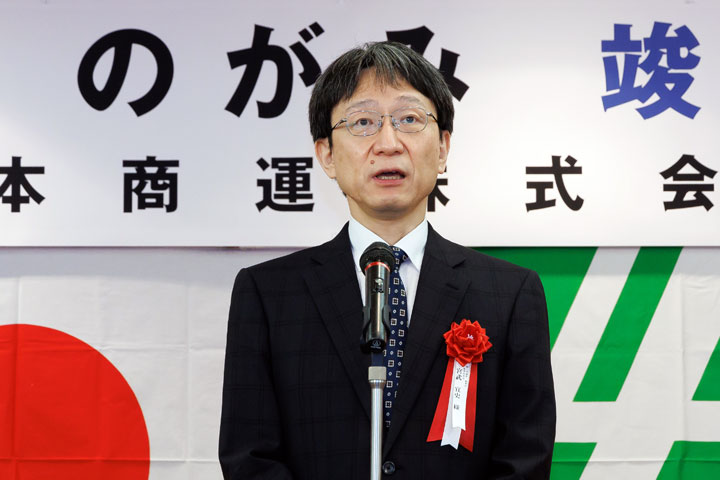 Reception for NOGAMI, SSS-Bowed Container Carrier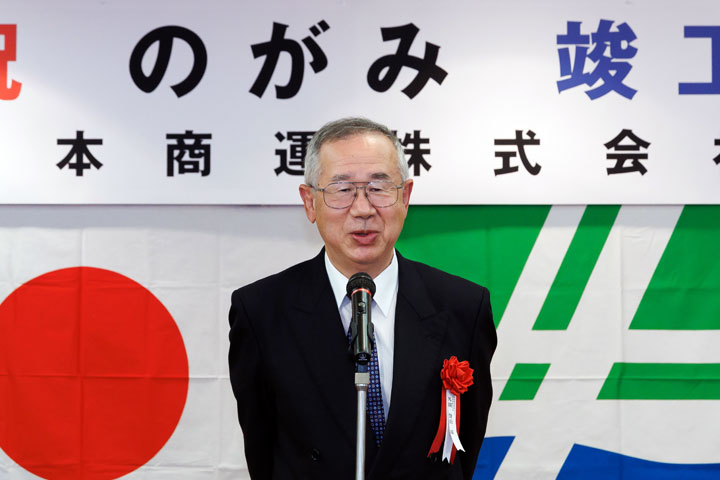 Reception for NOGAMI, SSS-Bowed Container Carrier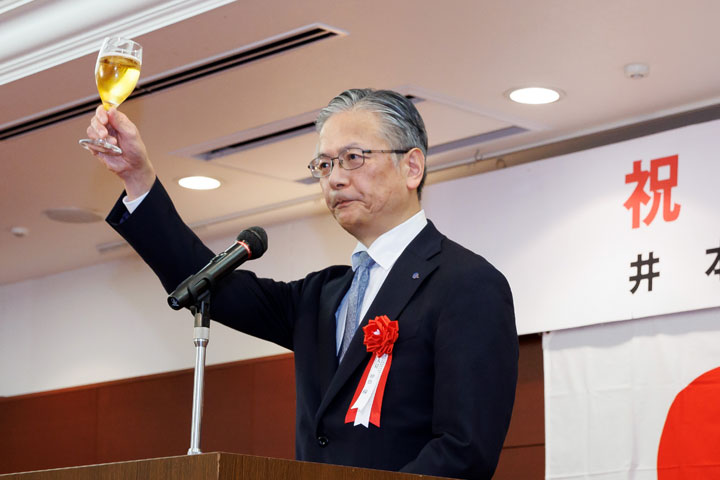 Reception for NOGAMI, SSS-Bowed Container Carrier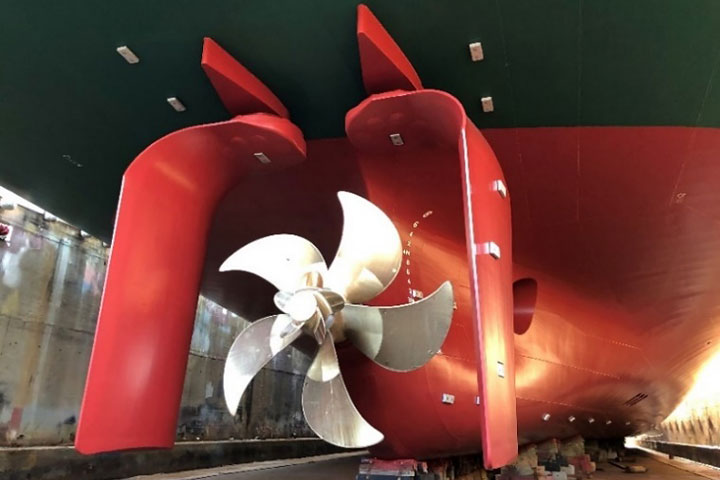 Gate Rudder of NOGAMI, SSS-Bowed Container Carrier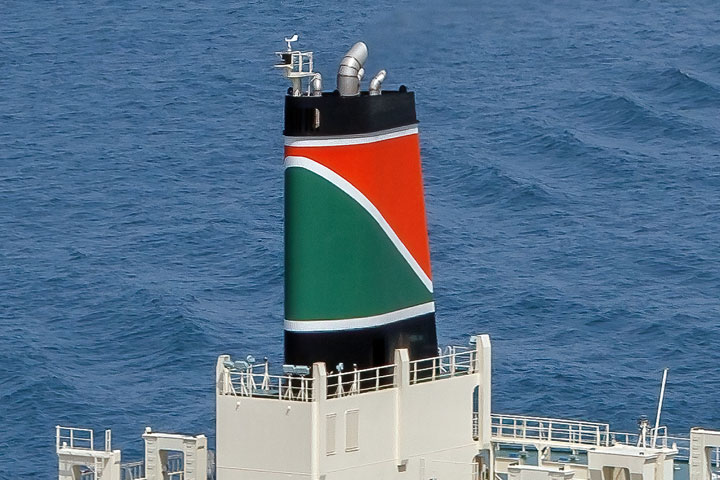 Streamlined Funnel of NOGAMI, SSS-Bowed Container Carrier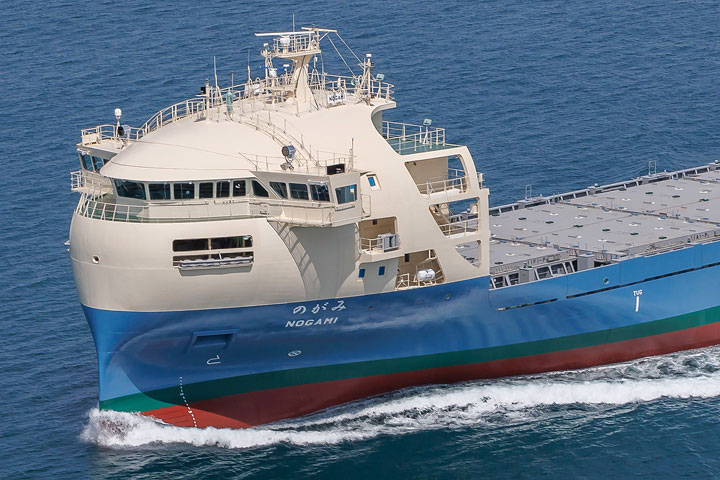 Refined SSS Shape of NOGAMI, SSS-Bowed Container Carrier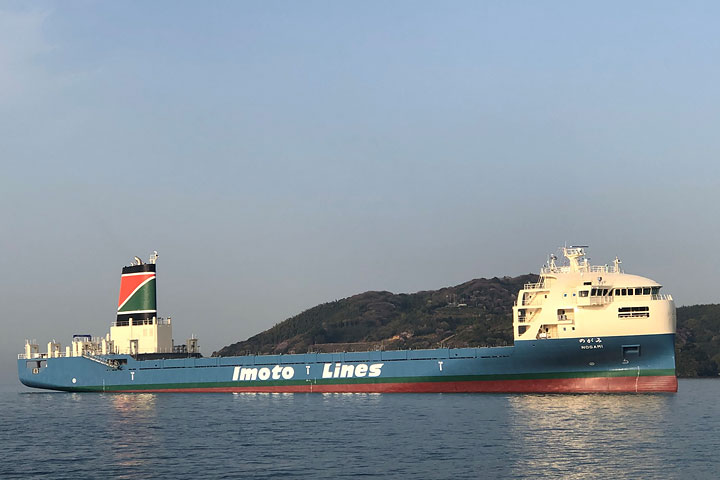 NOGAMI on the Sea, SSS-Bowed Container Carrier
We have received a great deal of positive, constructive and sometimes critical feedback from Mr. Imoto, CEO and his engineering team during the construction. We would like to express our sincere appreciation and will do our utmost to reflect this in the construction of future vessels!

[2022/09/03]