Kyokuyo Started Construction of New SSS-bowed Ship for Imoto Lines
At present, Kyokuyo's new product for Imoto Lines, Ltd. is under construction in our building dock.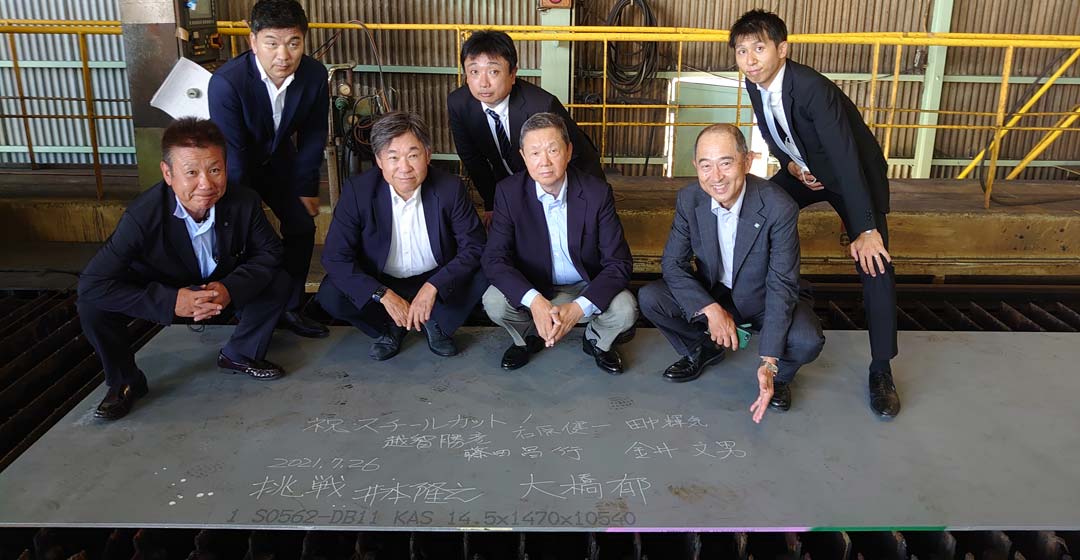 Like award-winning NATORI (2016) and NAGARA (2018), built for the same owner, this ship, code-named S-562, will have Kyokuyo's signature feature - globally patented Semi-Spherically-Shaped (SSS) bow. However, a new vertical bow profile will be given to the lower part of her bow, to further improve performance in actual conditions on the seas.
On the stern part, the ship will be equipped with a gate rudder system - a first for us. By replacing the normally single rudder with two rudders placed on the sides of the propeller, the rudder plates generate additional thrust to supplement the propeller thrust, which is expected to contribute to a significant improvement in propulsion and maneuverability.

Mr. Takayuki Imoto, President of the shipowning company, not only prayed with us for the safety at the keel-laying ceremony held in November, but witnessed also the start of steel cutting in July when, he wrote the word "CHALLENGE" on the very first steel plate for this ship.

"Challenge is everything" is the corporate philosophy of Imoto Lines. Its website introduces the history of their "challenges" since its establishment in 1973, including NATORI and NAGARA as part of the company's tireless challenges.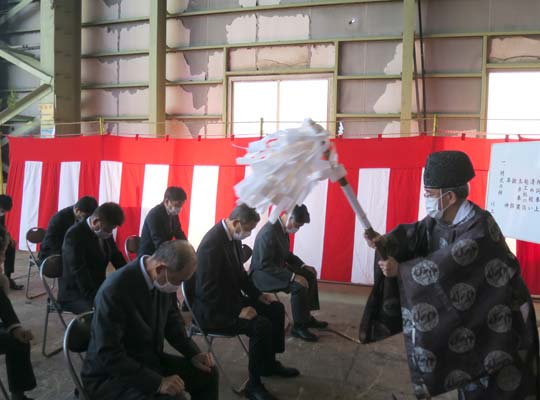 Keel-laying for S-562 Container Carrier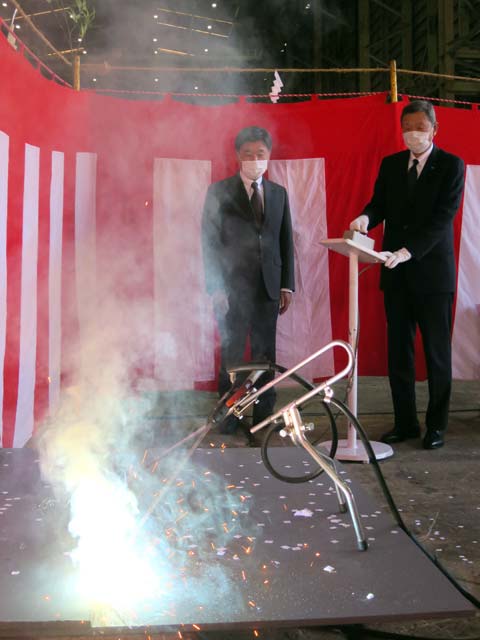 Keel-laying for S-562 Container Carrier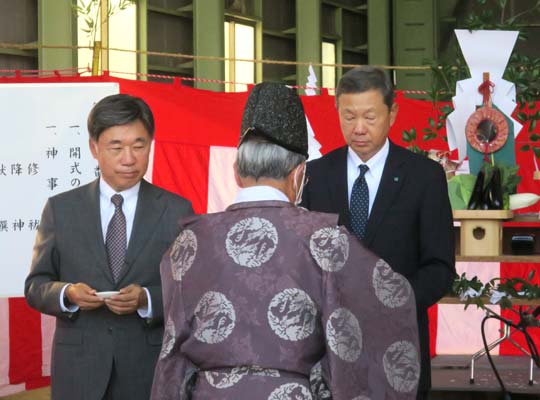 Keel-laying for S-562 Container Carrier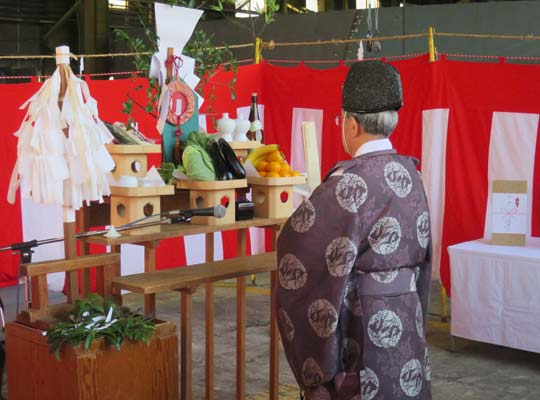 Keel-laying for S-562 Container Carrier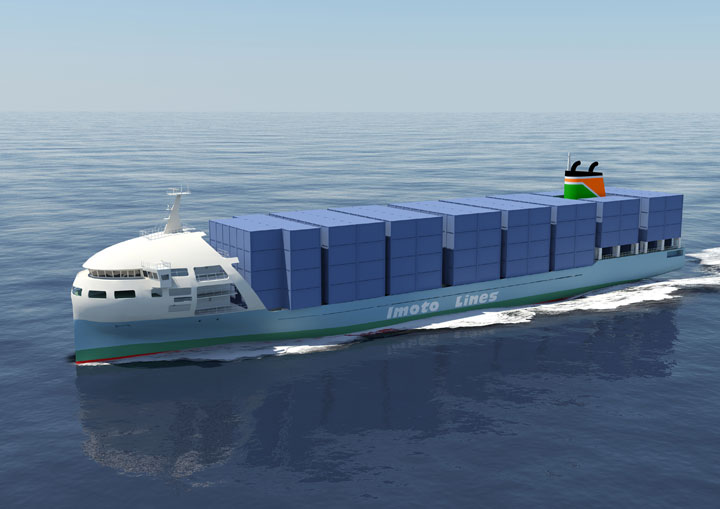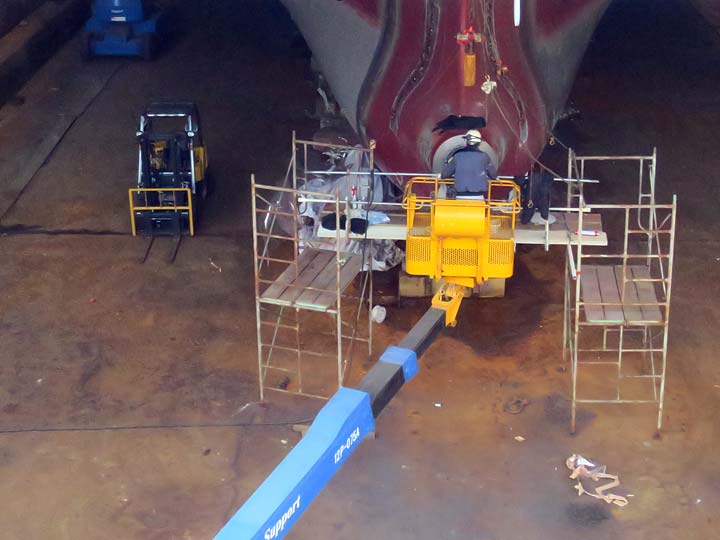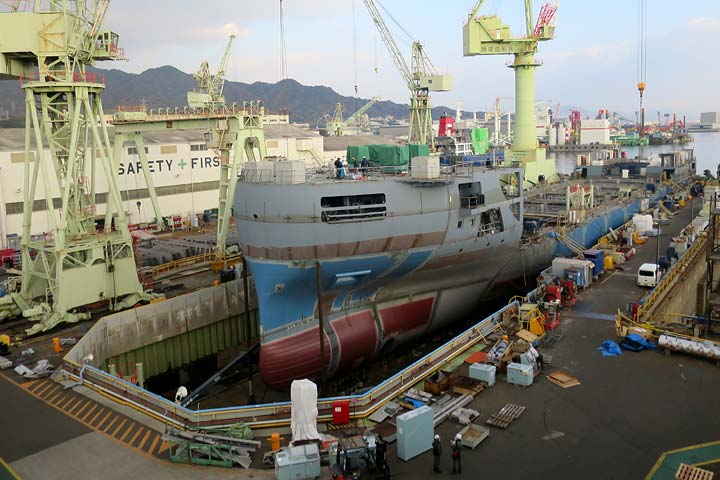 The construction, which started with the handwriting of "Challenge" from Mr. Imoto, is scheduled to be completed in April next year. In order to meet the expectation of the shipowner, we will work hard with great teamwork and effort.

[2021/12/17]