A New Professional Staff from the Philippines
Currently, Japanese society is experiencing a declining birthrate and an aging population, and the market has begun to shrink. This has led to problems such as a shrinking workforce and difficulties in passing on skills.

On the other hand, with the ongoing globalization of business, it is expected to become increasingly difficult to secure human resources in the future due to the intensifying international competition and the outflow of Japanese talent.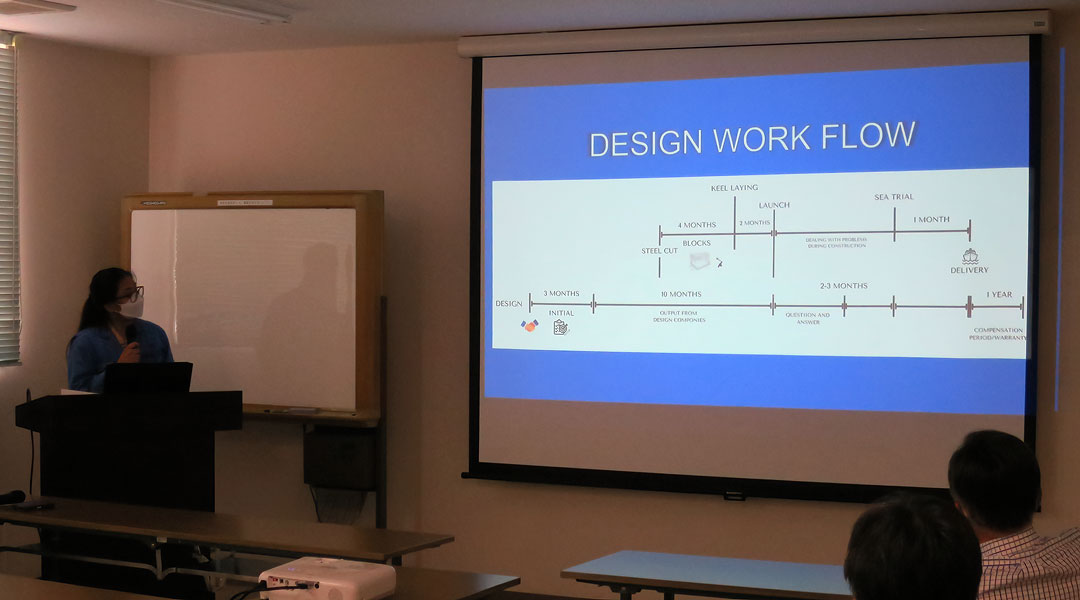 Against this backdrop, it is imperative for Japanese companies, which have traditionally focused on employing Japanese staff, to promote diversity in human resources. By hiring and utilizing a diverse workforce, companies are expected to increase their competitiveness and productivity.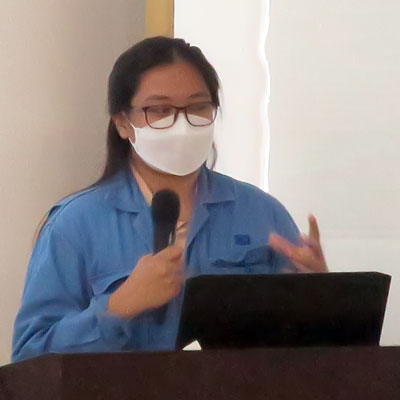 As part of its efforts, Kyokuyo regularly participates in an internship program organized by the Cooperative Association of Japan Shipbuilders with the backing of the Nippon Foundation. We accept international student interns and provide them with first-hand experience of the fun of working here with us.
As an example, in 2020, we welcomed a student intern from Indonesia who is now our colleague. This May, we received an intern from the Philippines for a period of four weeks - and have decided to hire her as a full-time employee, too. Both are graduates of naval architecture courses at top-ranked universities in their respective home countries.
Currently we have four non-Japanese employees from the U.S., China, Malaysia, and Indonesia working in the design and sales departments, each making use of their excellent abilities and language skills. It is good to see people with different backgrounds, cultures, languages or way of thinking join forces as a member of "Team Kyokuyo."
We will continue to diversify our staff and strive to be a unique shipyard.