For Delivery Ceremony for Kyokuyo's Own Tug Boat NADA MARU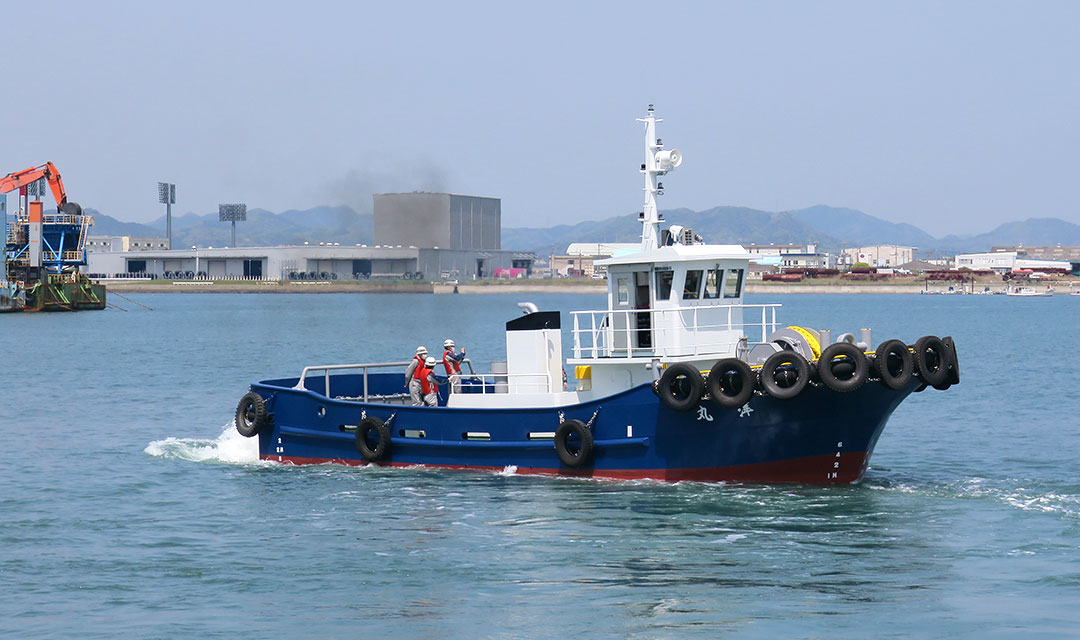 Having long been chartering tugboats for docking and undocking of vessels, with own ASAHI MARU being aged, Kyokuyo decided to build a new tug in order to optimize costs. The specifications of NADA MARU were carefully considered by the in-house study team and are ideal for the various applications envisioned.

The delivery ceremony was attended by President Ochi, Vice President Harada, Senior Managing Director Mitsui, and, of course, the Kubota Family, who performed the cord-cutting during the launching ceremony held earlier.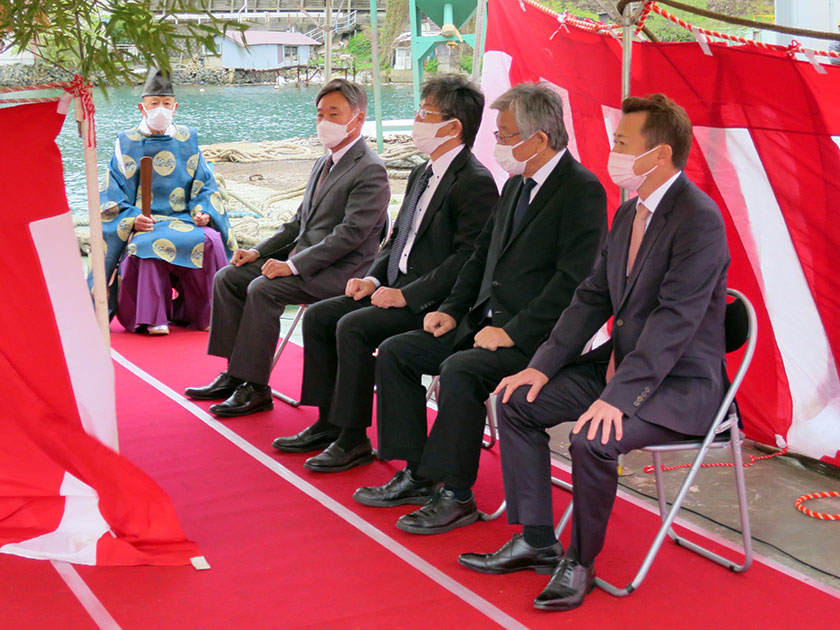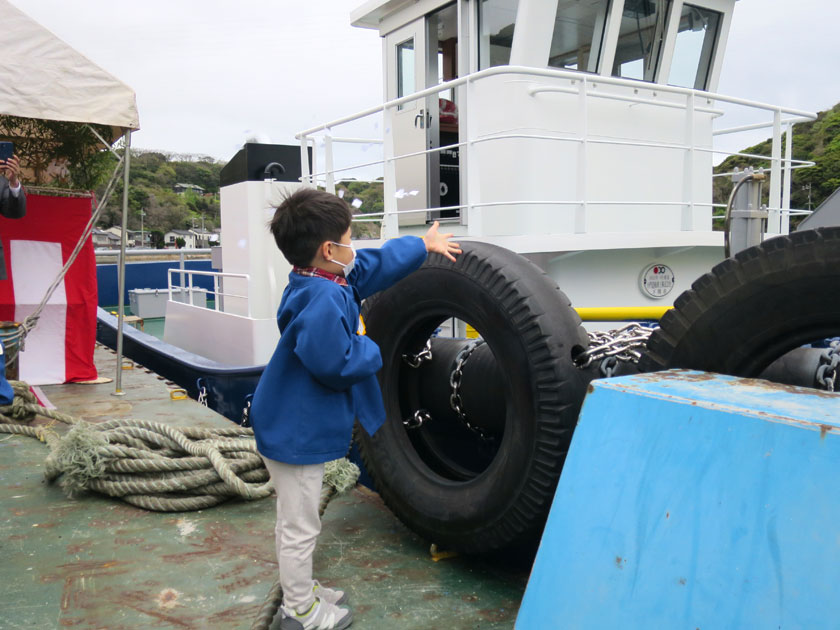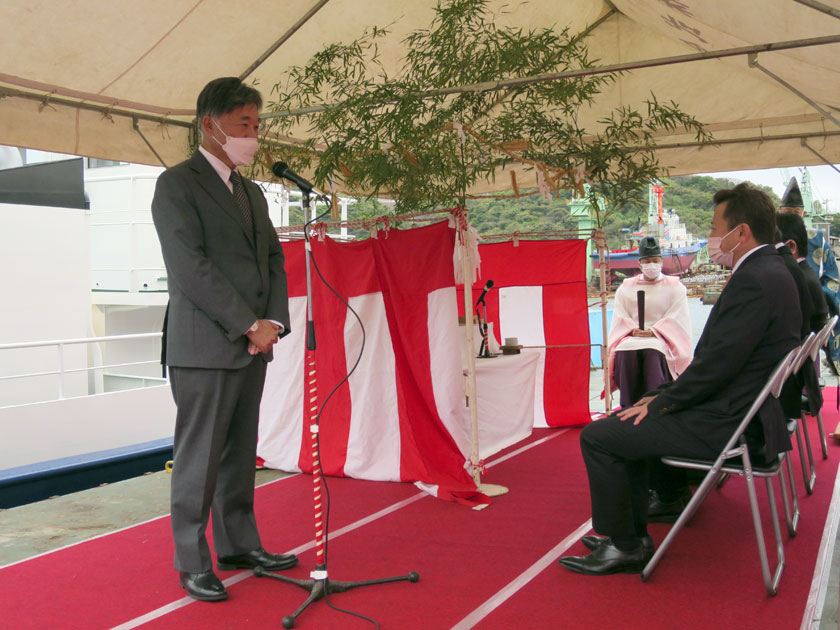 In closing, Ochi concluded the ceremony by saying : "it is great to be able to place order with, and to take delivery of a ship from Odo, another shipyard in our home town." He then half-jokingly added : "As a fellow shipbuilder based in Shimonoseki, we are happy to have, from Odo and Yanmar, a warranty that will never end!"

We would like to President Matsuura and everyone at Odo Shipbuilding & Engineering for a heartfelt ceremony. All of us wish you all the best in your future endeavors.

Finally, the unveiling event was held on April 20 and 22 in our premises, giving many of our employees the opportunity to actually board our new tugboat. All of them were impressed by the performance of NADA MARU!