Keel-laying of S-561 Reefer Boat
On Monday, September 6, 2021, at 10:30 a.m., the keel-laying ceremony was held at our block factory for a 205,000 CFT refrigerated cargo carrier S-561. The client, Koo's Shipping Company, S.A., is one of the leading owners of reefer vessels in Taiwan.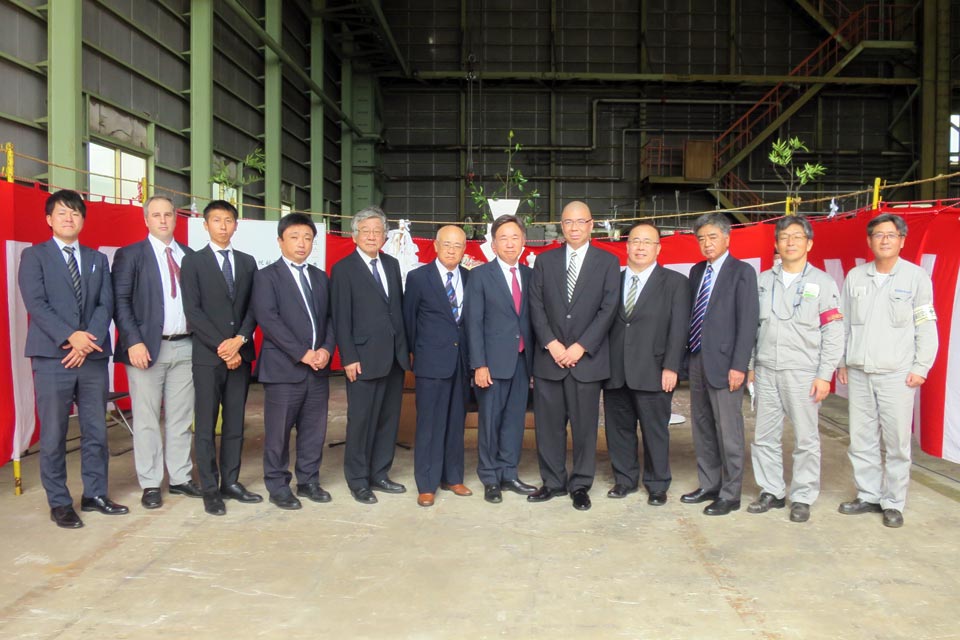 Equipped with an ultra-low temperature refrigeration system that can maintain the temperature in the cargo hold below -50C, the vessel will be used to transport fish caught in the Pacific Ocean to Asian markets such as Makurazaki and Bangkok, where they will be processed mainly into bonito flakes and canned fish.
Negotiations for this newbuilding began in the midst of the COVID-19 outbreak, and the construction contract was signed through an online event. After that, face-to-face meetings continued to be difficult, but we were able to get everything ready for the keel-laying.
At the keel-laying ceremony for the sister ship S-560 held in July this year, the owner of the ship could participate only remotely, but this time Mr. Shimizu, Director, came all the way from Taiwan to attend the real ceremony and pray for the safety of the ship's construction at our factory.
With vaccination being progressing, it seems as if we are gradually getting back to the daily life we had before the COVID disaster.

Now, let me introduce myself. My name is Tatsuhito Suzuki, and I started my career at Kyokuyo Shipyard in April 2021. I have been working in a completely different field until now, and I decided to join the Team Kyokuyo because I am fascinated by the shipbuilding industry, where many people inside and outside a company interact and work together to build a big product.
There is still not much I can do, but after more than a year of coordination with the shipowner, contractors, and various departments within Kyokuyo, I am very much looking forward to seeing the S-561 gradually take shape from now on.
As the shipbuilding processes are always fraught with danger, I prayed at the ceremony for the safe and accident-free construction of a ship of quality, which will completely satisfy our customer.
We hope that by next May, when the ship is scheduled to be delivered, the situation surrounding the epidemic will have calmed down and we will be able to hold a 'regular' naming and delivery ceremony with many guests.
With the Corona disaster forcing us to adapt to a new business style, it was a truly memorable ceremony to me and my colleagues.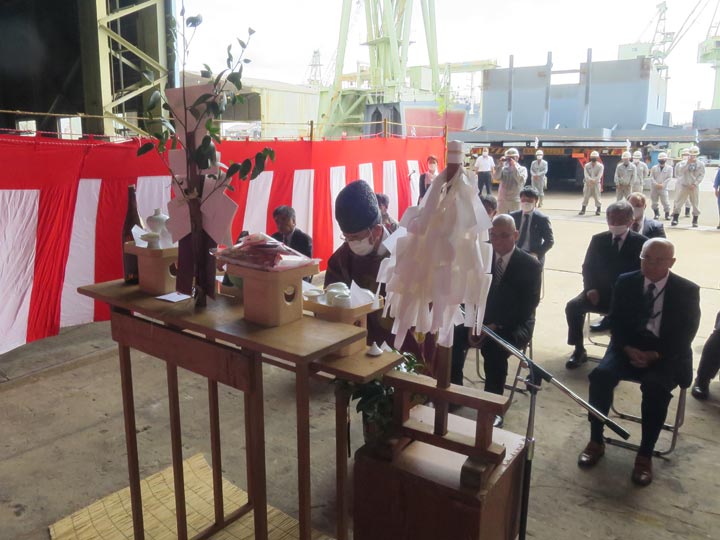 S-561 Keel-Laying Ceremony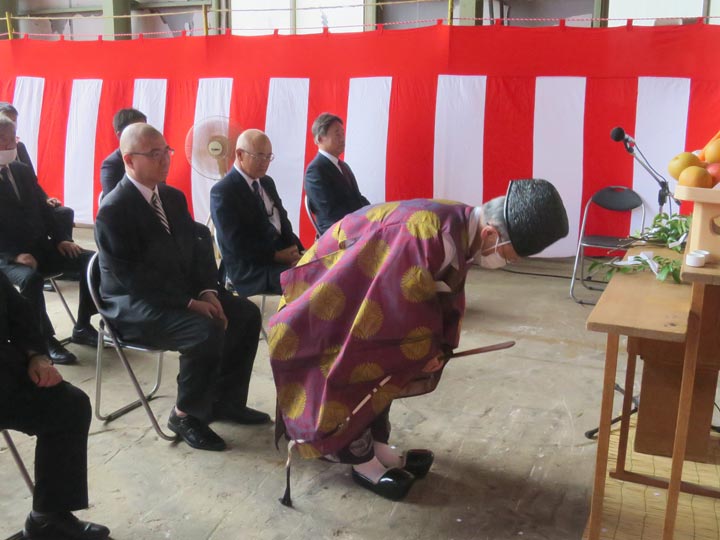 S-561 Keel-Laying Ceremony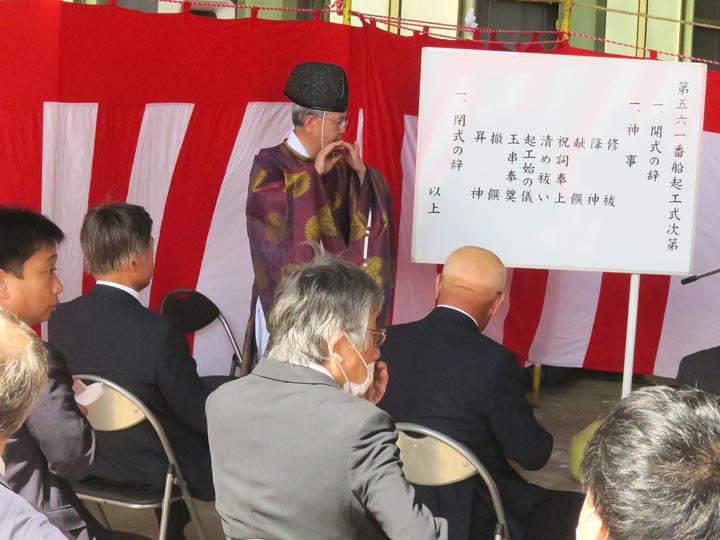 S-561 Keel-Laying Ceremony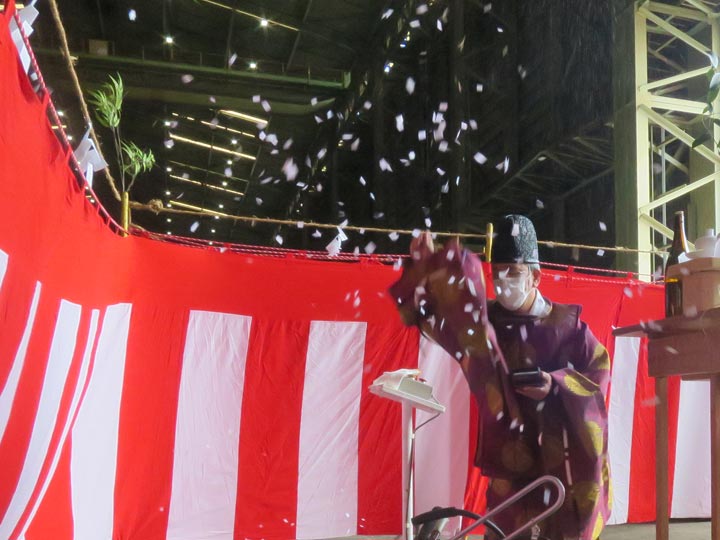 S-561 Keel-Laying Ceremony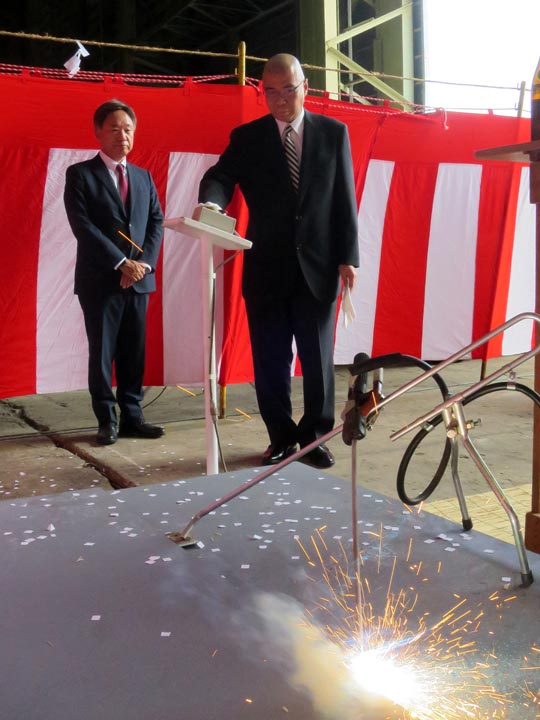 S-561 Keel-Laying Ceremony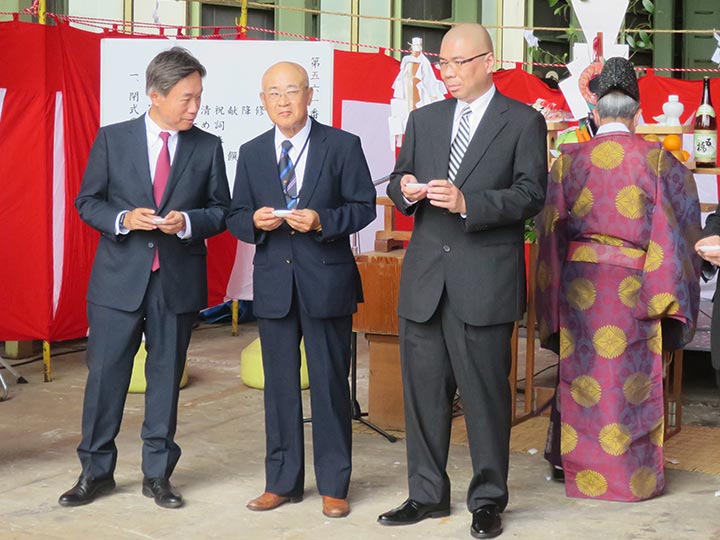 S-561 Keel-Laying Ceremony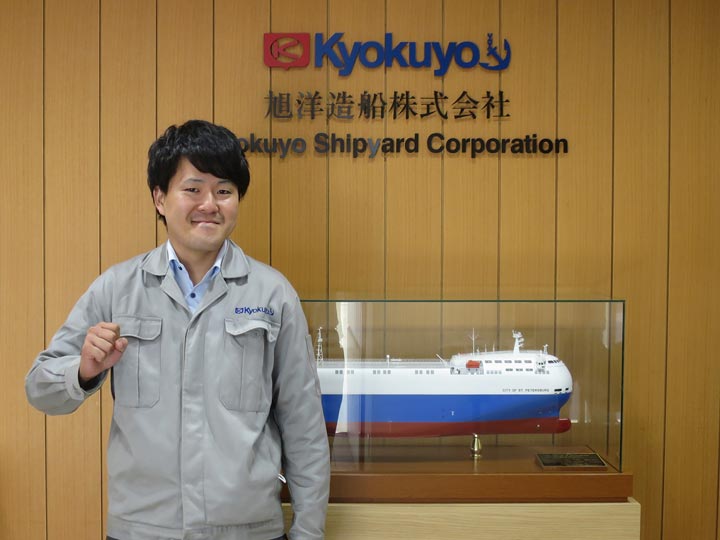 Tatsuhito, with City of St. Petersburg