Naming Ceremony for KAIFU, 1,096TEU Container Carrier
On July 18, the third in a series of 1,096 TEU Japanmax container ships, code-named "S569", was named and delivered in a ceremony blessed with fine weather in the last days of the rainy season. The ceremony was again attended by guests from NEW GENERAL AVIATION INTERNATIONAL PTE.LTD., the owner of the vessel, and ITOCHU Corporation.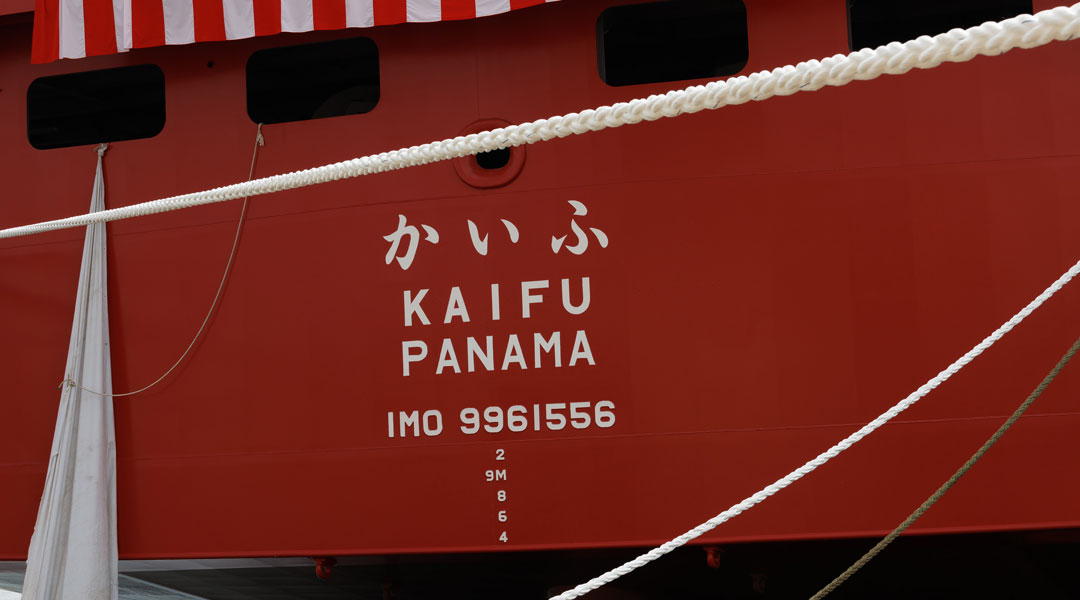 The ceremony began with the hoisting of the national flag, followed by the presentation of a bouquet of flowers, the naming of "KAIFU" and the cutting of the rope. Then, as the company flag was changed from Kyokuyo to ITOCHU and then to NEW GENERAL AVIATION INTERNATIONAL, the new ship KAIFU was born with a loud whistle.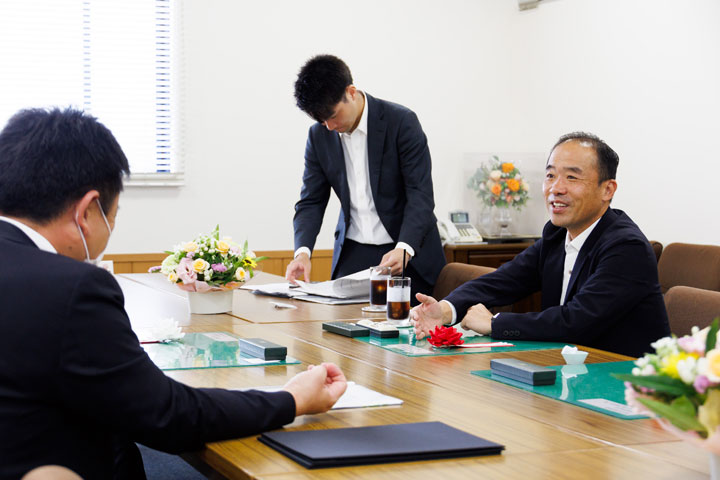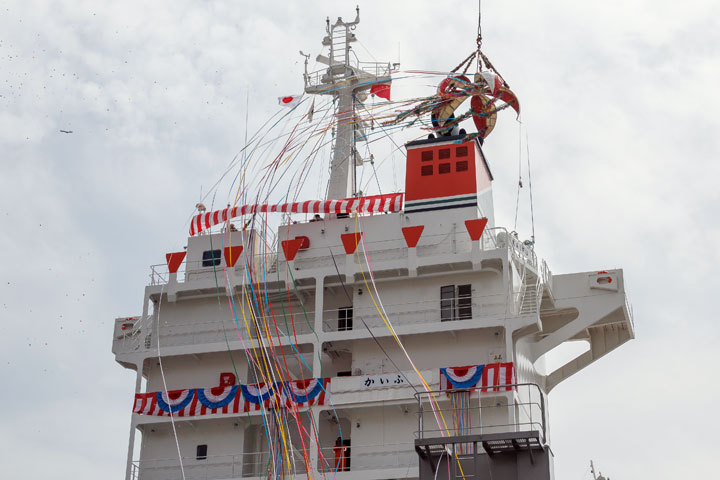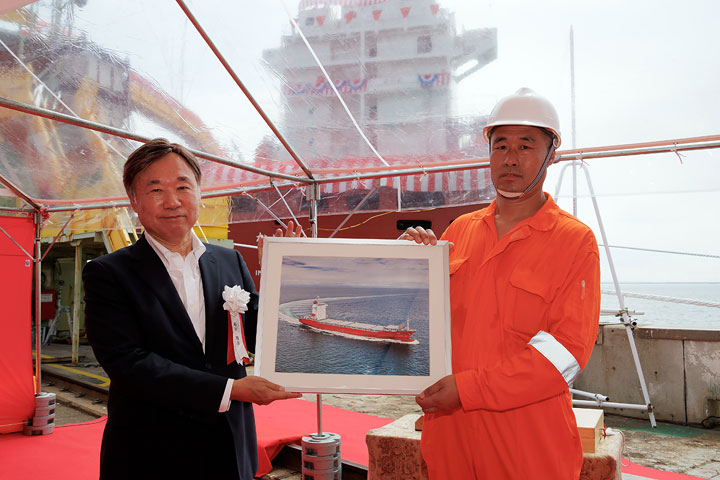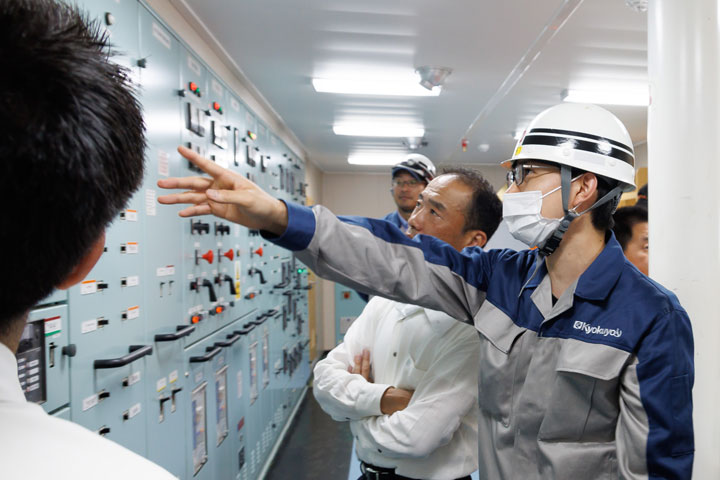 We have built three ships of this series in a row. We at Kyokuyo Shipyard will continue to make use of our experience and strive for further quality improvement.