Delivery of 1,096TEU Container Ship A GORYU
On February 27, the naming and delivery ceremony for m.v. A GORYU (S-567) was held under cloudless skies that reminded us of the coming of spring. This vessel is the first in a series of our signature 1,096 TEU JAPANMAX container carriers ordered by NEW GENERAL AVIATION INTERNATIONAL PTE LTD.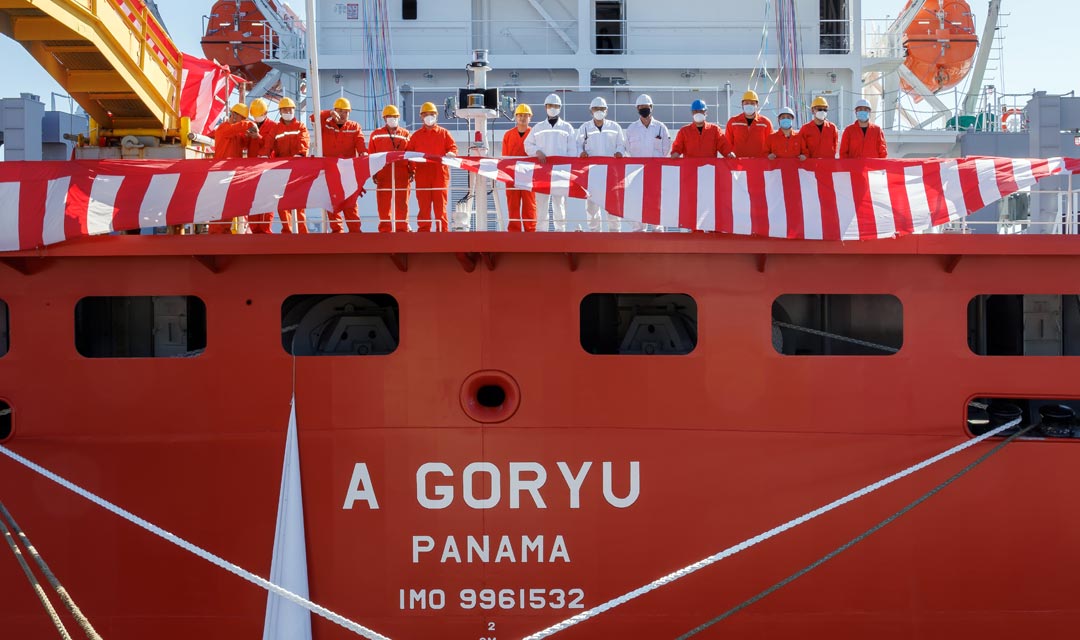 The ceremony was held in the presence of Mr. Akira Igarashi, President of NEW GENERAL AVIATION INTERNATIONAL PTE. LTD., the owner of the vessel, his wife Chiaki, as well as guests from ITOCHU Corporation and the Lloyd's Register. Following the raising of the national flags, S-567 was named "A GORYU" by Ms. Chiaki Igarashi. The godmother then showed the results of her advance practice and tactfully cut the tethering rope, setting off a spectacular display of fireworks in the clear sky. Finally, A GORYU was given a new life under the corporate flag of her owner.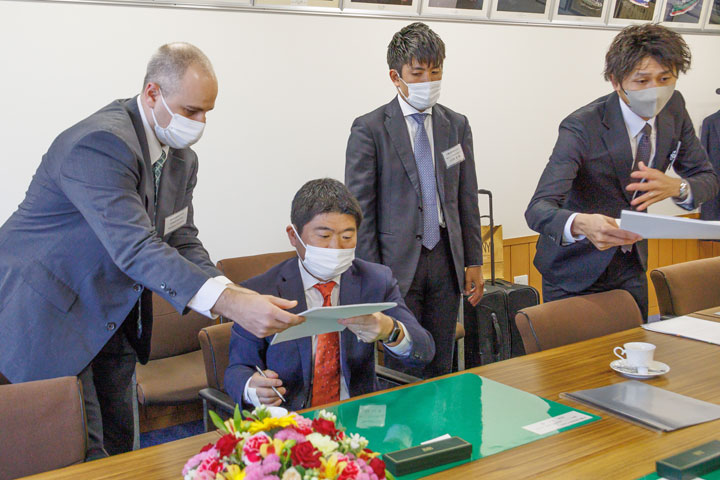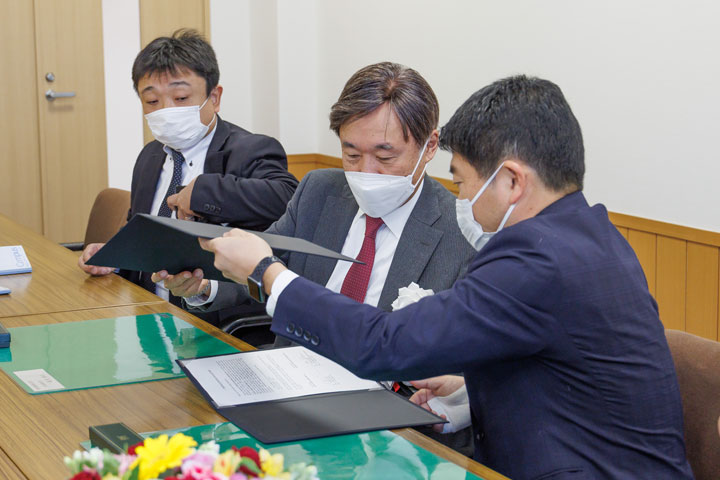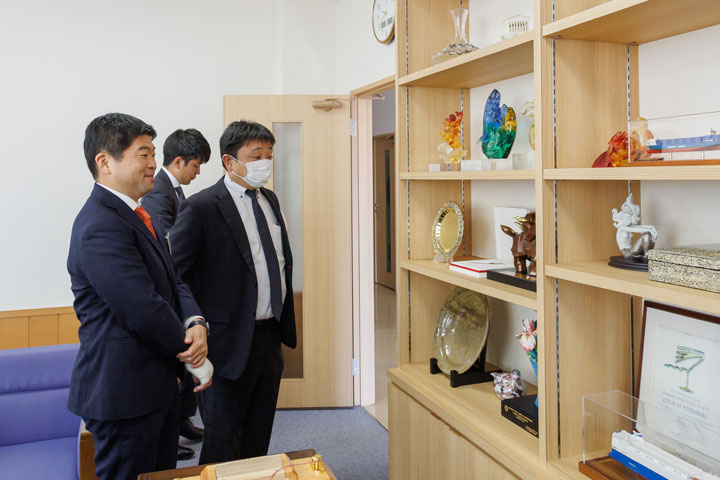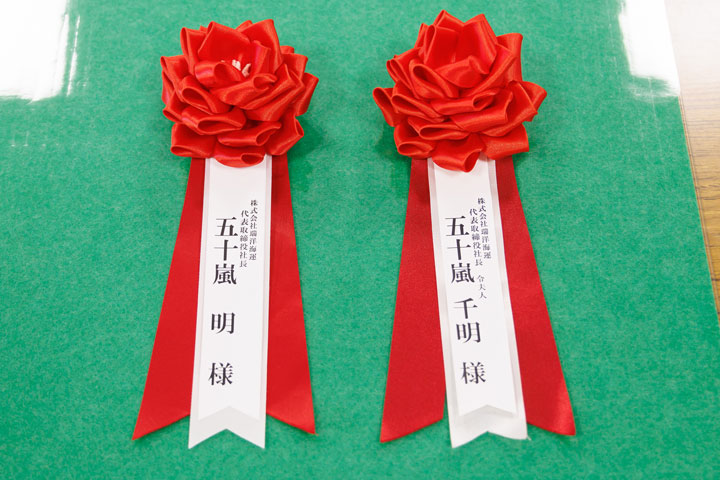 After the ceremony, the guests moved to a restaurant in the city overlooking the Kanmon Straits, where a small banquet was held with a toast led by Katsuhiko Ochi, Kyokuyo's President. In the middle of the lunch, A GORYU appeared through a large window overlooking the Kanmon Straits, and the beauty of the picturesque scene was greeted with cheers, making the climax of this happy day.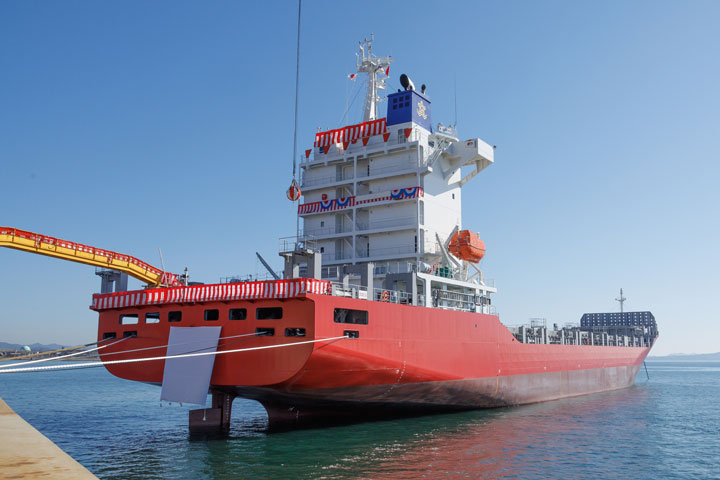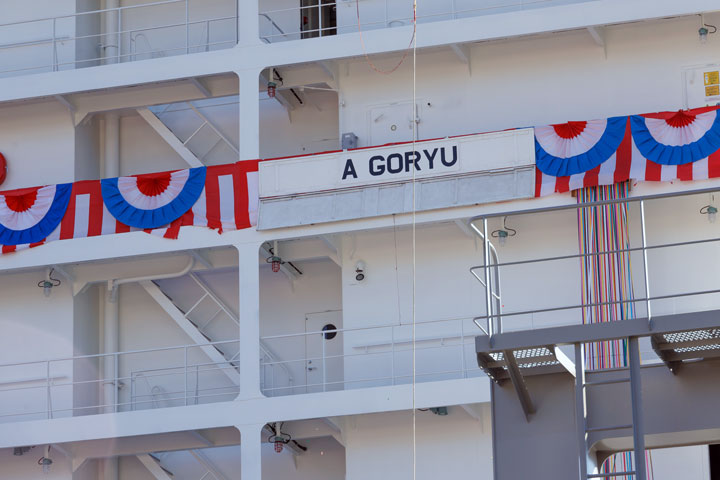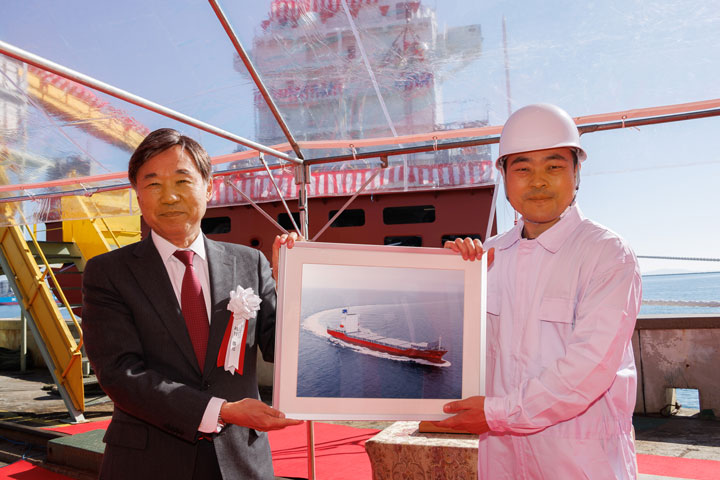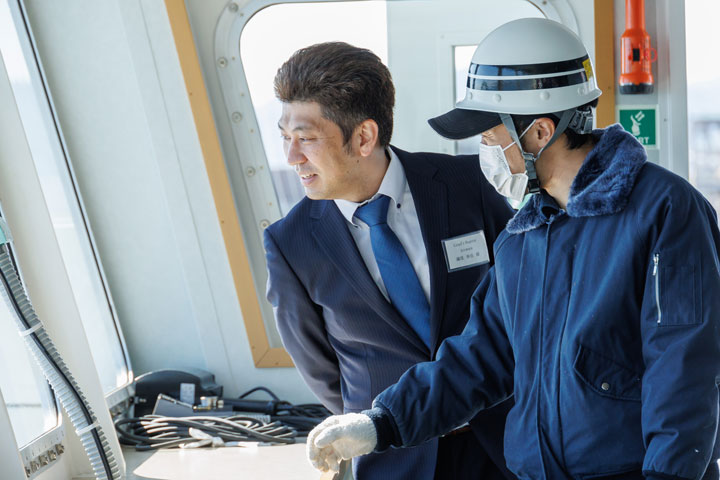 As mentioned at the beginning, A GORYU is the first of a series of container carriers to be built, and the construction of subsequent ships in the series is underway throught our factory. Kyokuyo will strive to brush up our technologies by taking advantage of building the same type of products successively, and will work as one to build vessels that satisfy our valued customers.