Naming of 5,500tdw Cement Carrier SUMISE MARU NO.3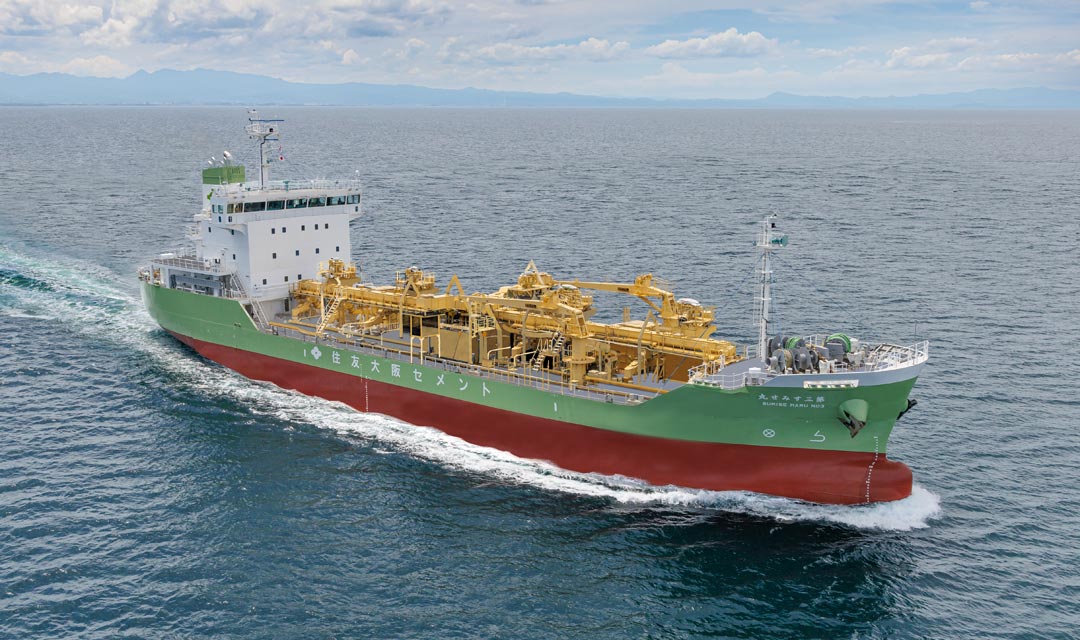 This year, Kyokuyo has built a container carrier, a LPG carrier and a reefer ship in that order, so this cement carrier marks the fourth consecutive time that we built a different type of ship from the previous one. This, along with the fact that SUMISE MARU NO.3 was our first cement carrier since 2016, presented a bit of a challenge for us.
The ceremony was attended by Mr. Hideyuki Sato, President, Mr. Tomoya Sato, Senior Managing Director and Mr. Yoshihisa Sato, Managing Director of Maruichi Kisen, as well as many other guests from co-owner, cargo owner and operator.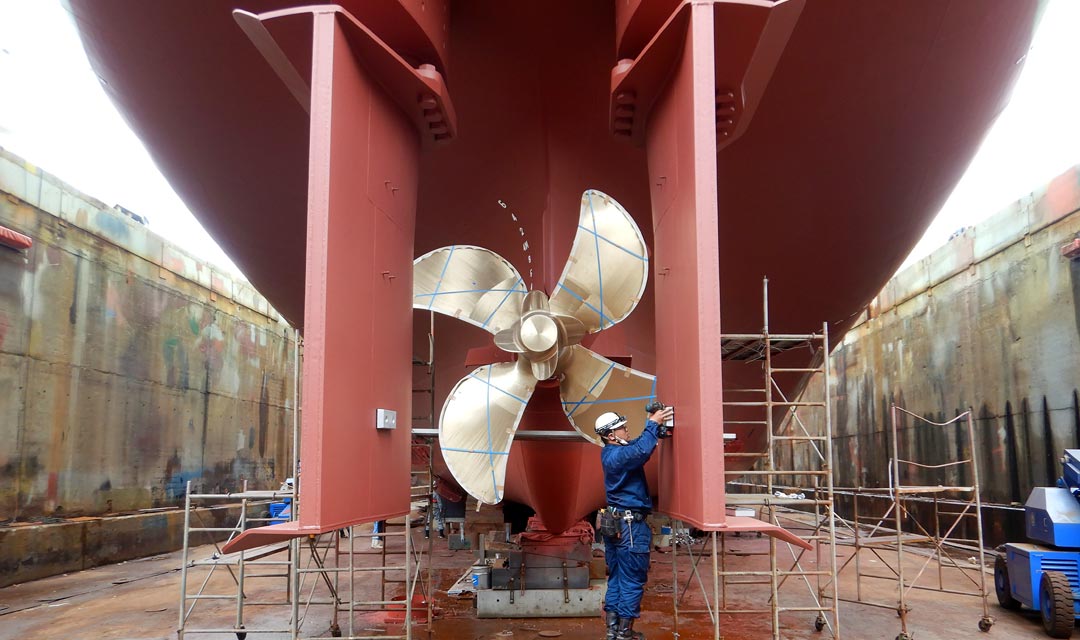 All of us at Kyokuyo Shipyard wish the safe voyages of SUMISE MARU NO.3 and the continued success of Maruichi Kisen, JRTT and Sumitomo Osaka Cement!