Tetsuo Mitsui Received Prime Minister's Prize at the 8th Monodzukuri Nippon Grand Award
Tetsuo Mitsui, Senior Managing Director and the boss of designing team of Kyokuyo Shipyard Corporation has received the Prime Minister's Prize at the 8th Monodzukuri Nippon Grand Award ceremony, for the merit of his invention and commercialization of the SSS (semi-spherically-shaped) bowed ship which contributes to fuel and CO2 saving by effectively reducing the wind pressure.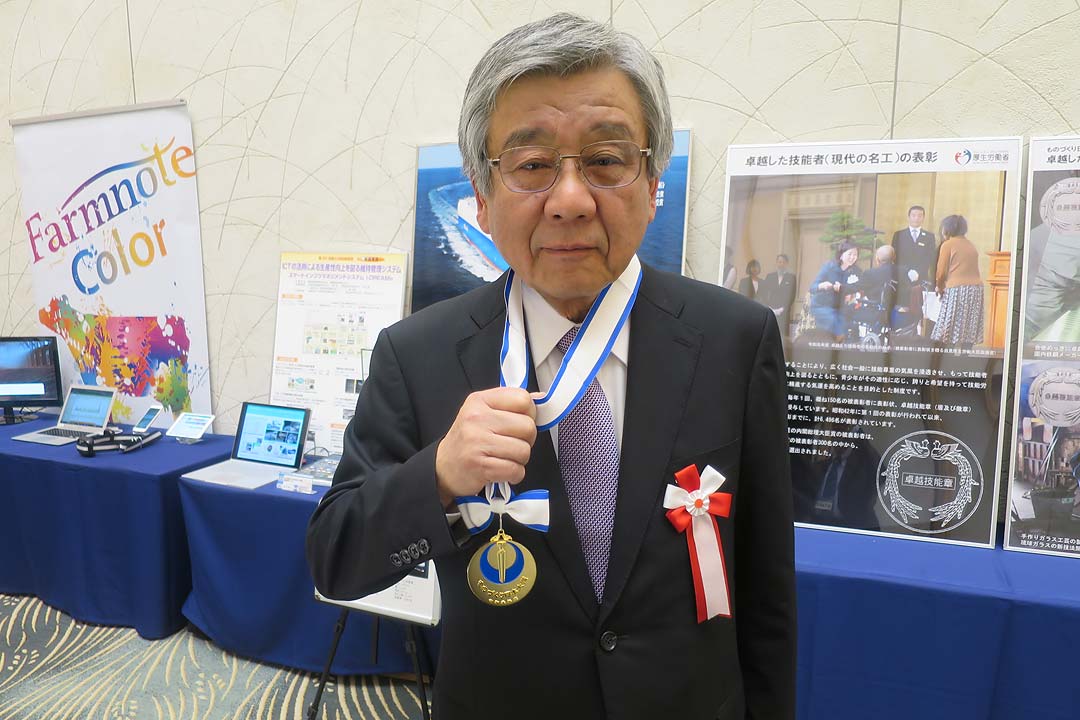 The Monodzukuri Nippon Grand Award is a biannual program organized by the Japanese Government to recognize outstanding achievements in the monodzukuri (= manufacturing, or art of making goods) field, with the aim of reaffirming the importance of monodzukuri which has been playing a key role in the Japan's culture and economy.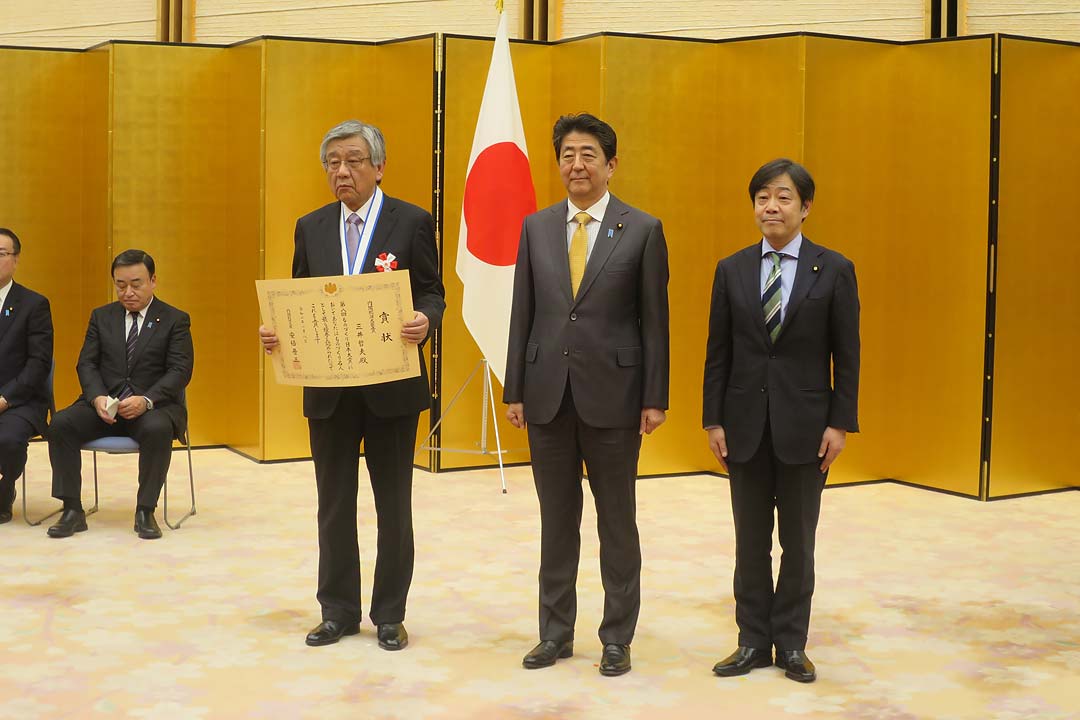 At the Prime Minister's Office
(from left to right : Minister of Economy, Trade and Industry Mr. Hiroshi Kajiyama, Our Mitsui-san, Prime Minister Mr. Shinzo Abe, and Deputy Minister of Land, Infrastructure, Transport and Tourism Mr. Kazuhiko Aoki)
With his award in "Outstanding Expertise in Monodzukuri" Category, Mitsui-san became the 3rd winner (and 1st as an individual) of this big prize from the shipbuilding industry, after Nakashima Propeller Co., Ltd. in 2015 and Japan Marine United Corporation in 2017, in the 15-year history of the program started 2005.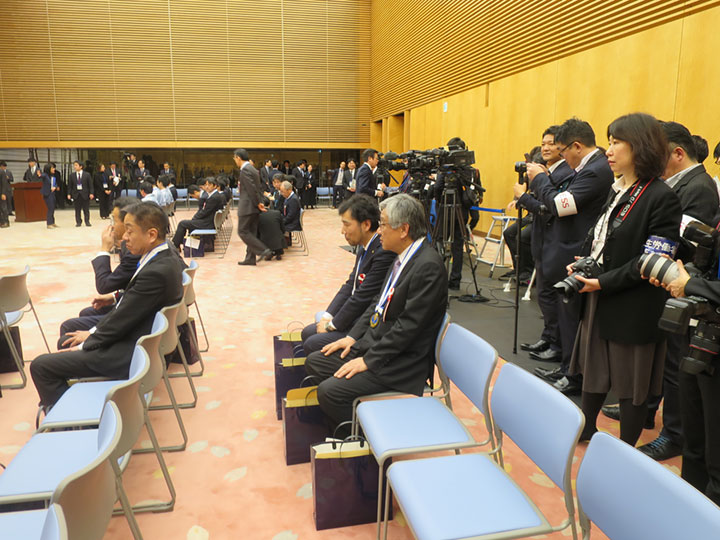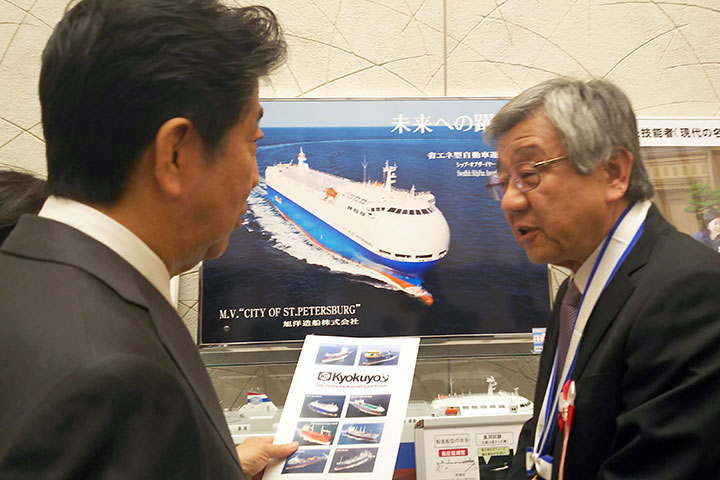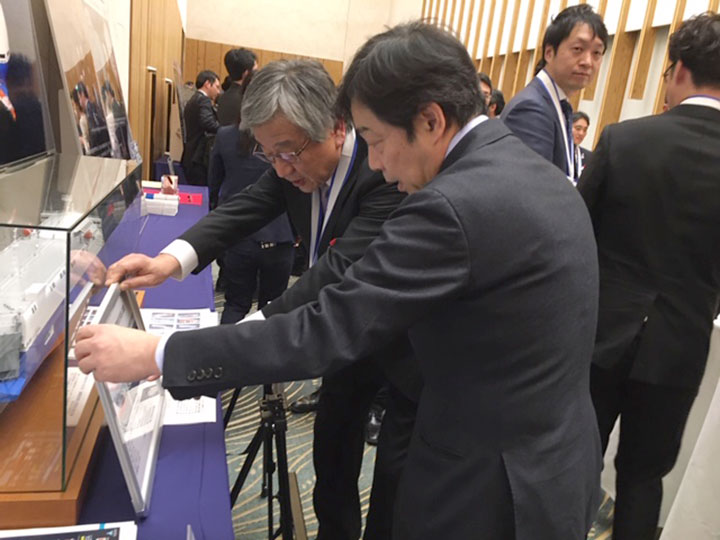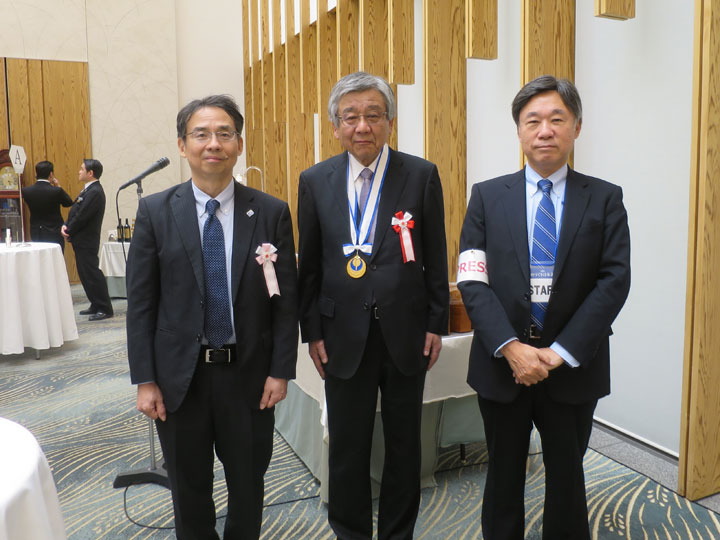 As the head of Kyokuyo's design team since more than a decade, Mitsui-san led the development of Kyokuyo's globally patented SSS bow. By drastically rearranging the bridge and other elements and completely redrawing the ship shape above the water line, Mitsui-san and his team created a series of new energy-saving vessels, with striking body styles that none had seen before.
The result was exceptional : the first SSS-bowed ship, m.v. City of St. Petersburg, car carrier, was named
Japan Ship of the Year 2010
and the container ship Natori named
category winner of the Ship the Year 2015
, among others. the "Father of SSS-bow" himself received a series of prizes, including an
award from the Kyushu Transport Bureau (2013)
and a
commendation from the Minister of Land, Infrastructure, Transport and Tourism (2018)
.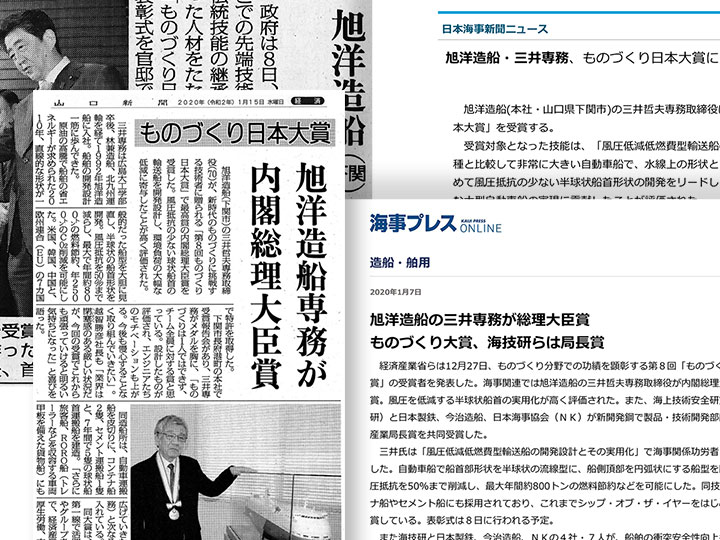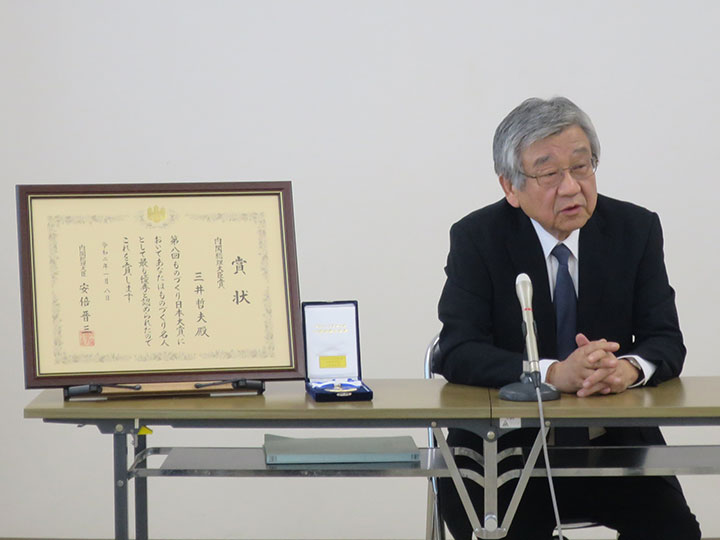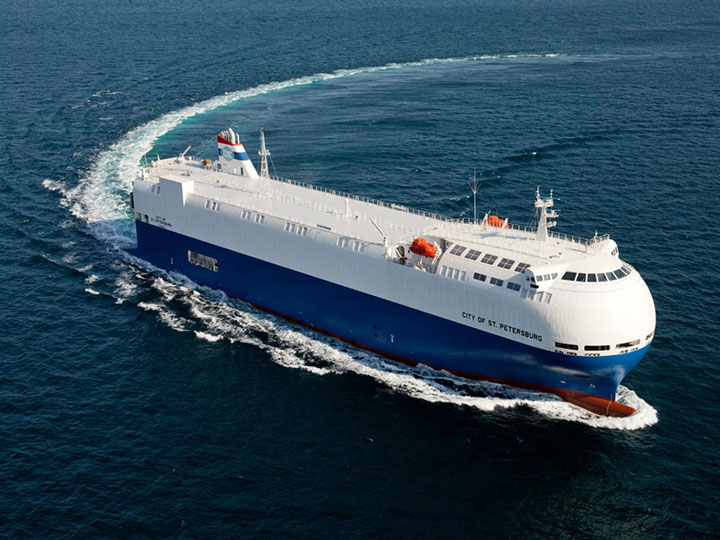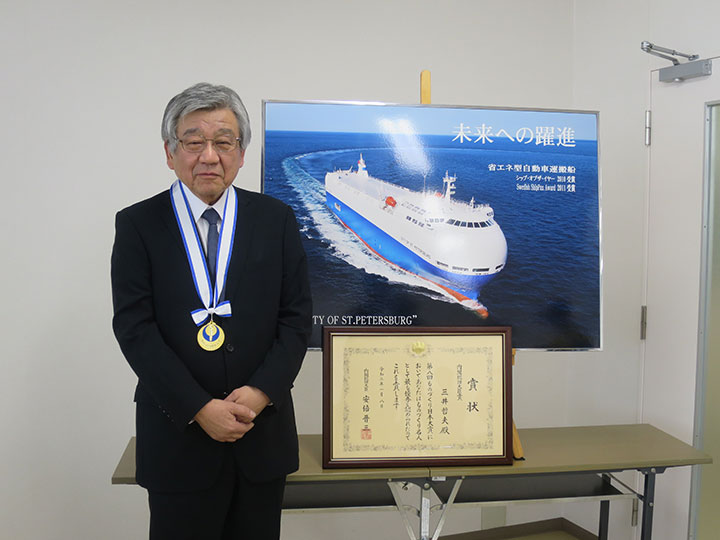 "A big ship cannot be built by one person," told Mitsui-san, After the award ceremony and celebration of the 8th Monodzukuri Nippon Grand Award held at the Prime Minister's Office, on January 8, 2020. "It is built by ONE BIG TEAM called the shipbuilding company."

"Although I received this great award as an individual, I never think I won the award alone. The winner is everybody working for Kyokuyo Shipyard."

"Many of us are feeling trapped in today's, not so bright, situations surrounding the shipbuilding industry. I feel like we received a LIGHT encouraging us to take next steps toward the future. "

Dear Mitsui-san, please accept our sincere congratulations!