Naming & Delivery of 307,000ft3 Reefer "BOYANG ALASKA"
On March 29, when spring was at its best, the naming and delivery ceremonies for a 307,000cft refrigerated cargo carrier were held at our berth No.1 in the warm sunshine. The chairman, CEO from Boyang Ltd. and other VIPs got together to celebrate the birth of the new ship, code-named S-543, ordered by Boyang Bering S.A.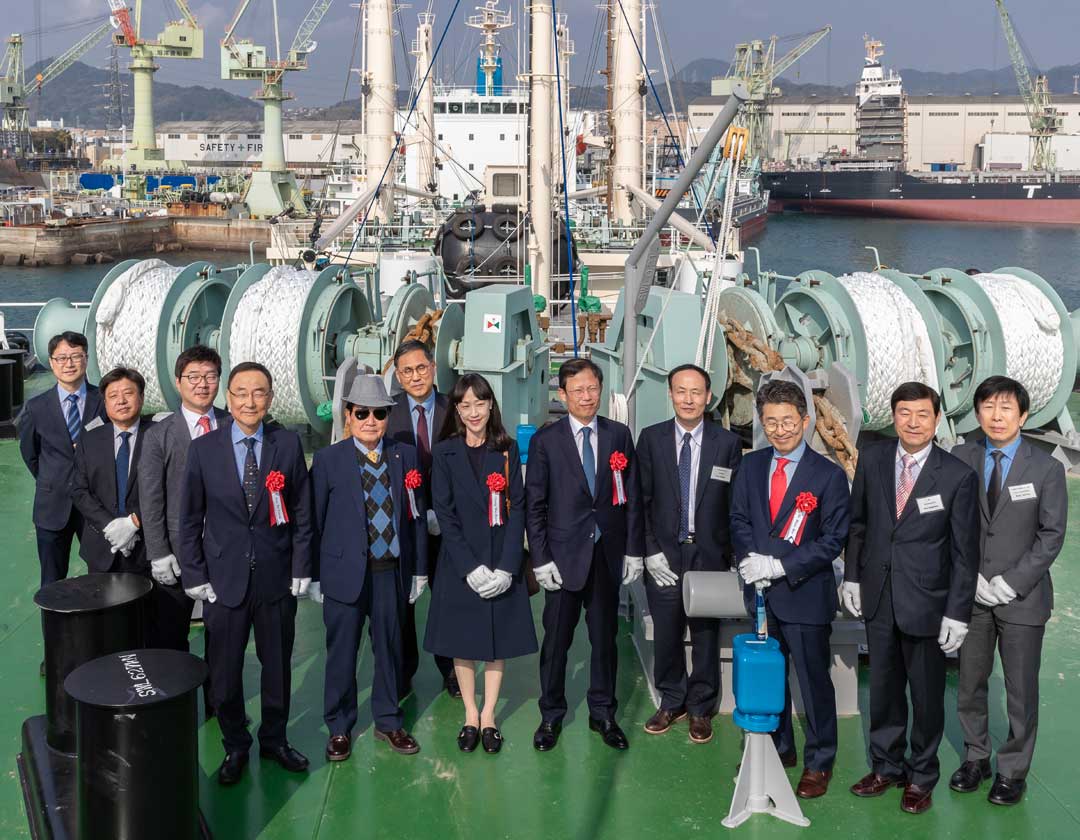 After the anthems of Korea and Japan played and the national flags of both countries were raised over S-543, the sponsor - the beloved wife of Boyang's CEO - named the reefer "Boyang Alaska". The lady then cut the tethering rope with a golden axe, which led a champagne bottle to smash, a 'kusudama' paper ball to split into 2, colorful paper tapes and confetti to drop in the air and fireworks to be shot off. Yes, it was the climax of the ceremonies!

After a photo session, the guests moved to the banquet room of a hotel in the downtown for the luncheon reception. Kyokuyo's President, Boyang's CEO, Vice President of Arctic Storm Inc. and Managing Director of Korea P&I delivered speech in turn, before 'Kagamiwari' ceremony was performed.

In the traditional manner, the lid of a sake barrel was broken open by wooden mallets, with a loud battle cry, and the sake was served to the attendants. The President of Khana Enterprise then gave a toast.

Just like the case of her sister born 2 months earlier, Boyang Alaska came into the scene at the right timing. The guests saw, through the wide windows, the new vessel sailing in the Kanmon Strait. The half day event was concluded with an ending speech by the Chairman of Boyang, Ltd.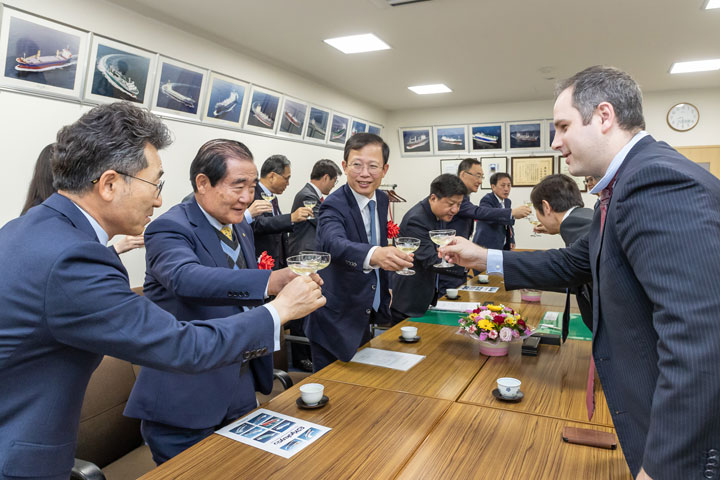 Reefer Boyang Alaska Naming & Delivery - Signing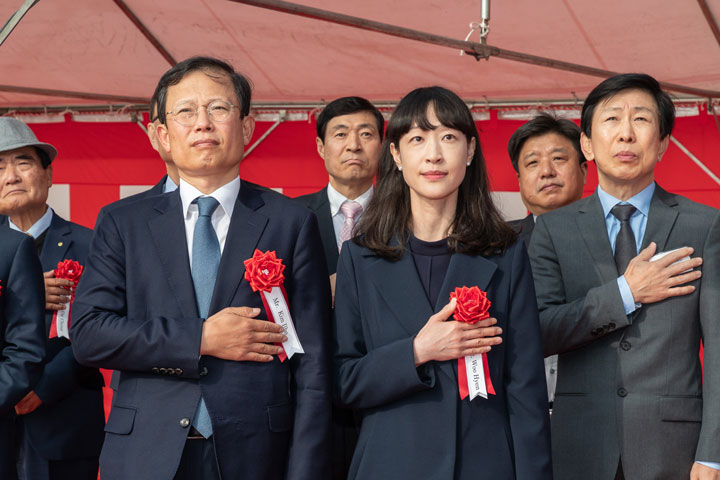 Reefer Boyang Alaska Naming & Delivery - Flag Raising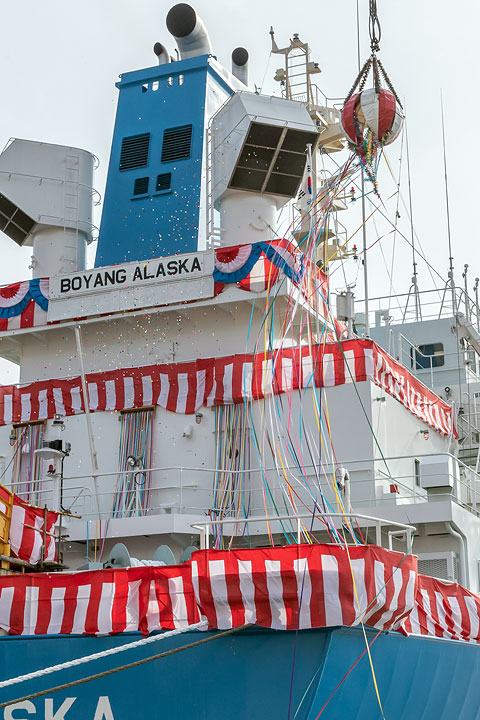 Reefer Boyang Alaska Naming & Delivery - Ceremonies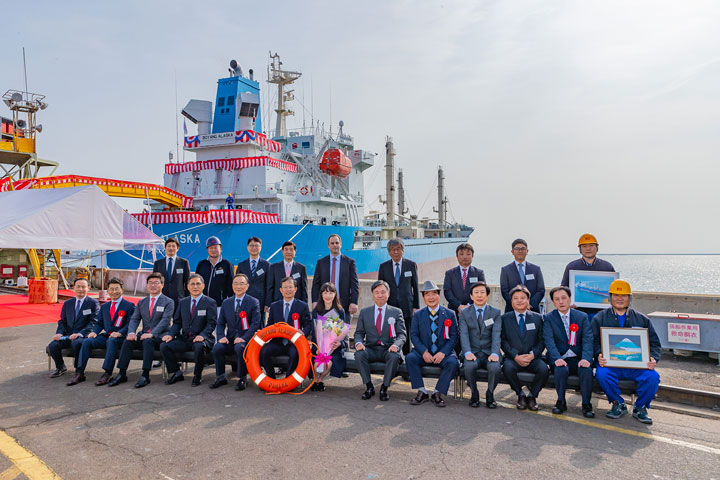 Reefer Boyang Alaska Naming & Delivery - Photo Session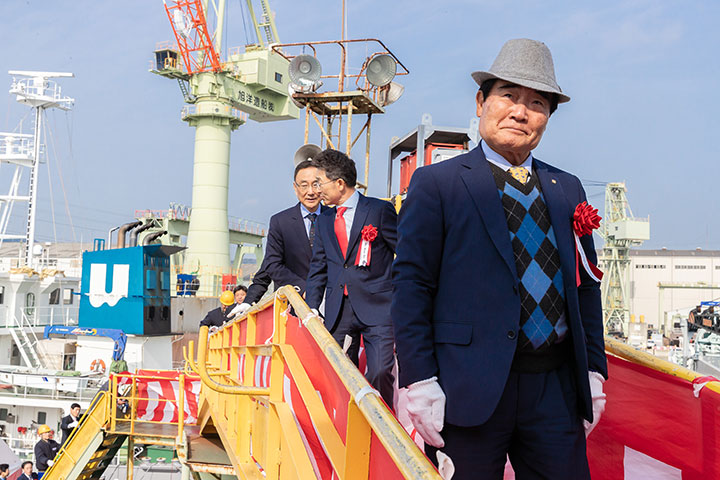 Reefer Boyang Alaska Naming & Delivery - Ship Tour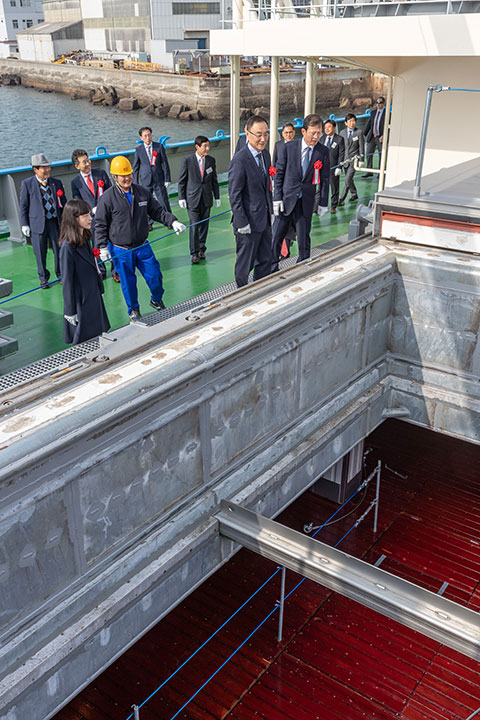 Reefer Boyang Alaska Naming & Delivery - Ship Tour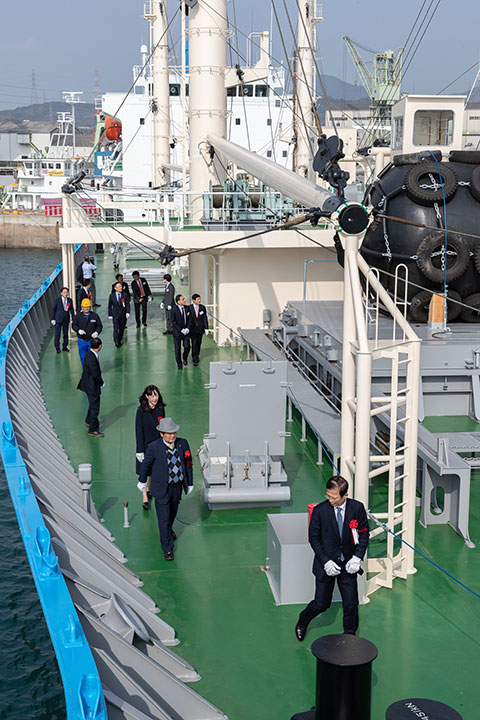 Reefer Boyang Alaska Naming & Delivery - Ship Tour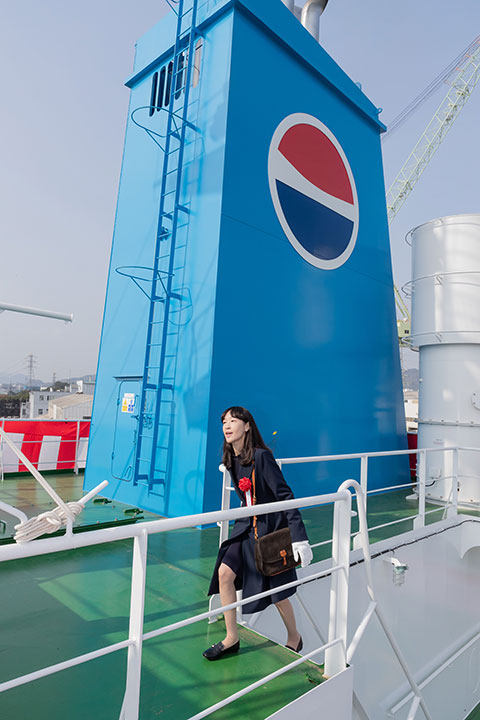 Reefer Boyang Alaska Naming & Delivery - Ship Tour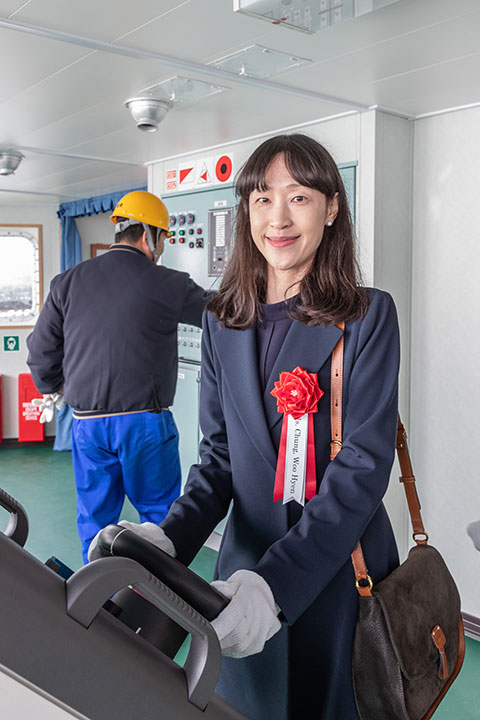 Reefer Boyang Alaska Naming & Delivery - Ship Tour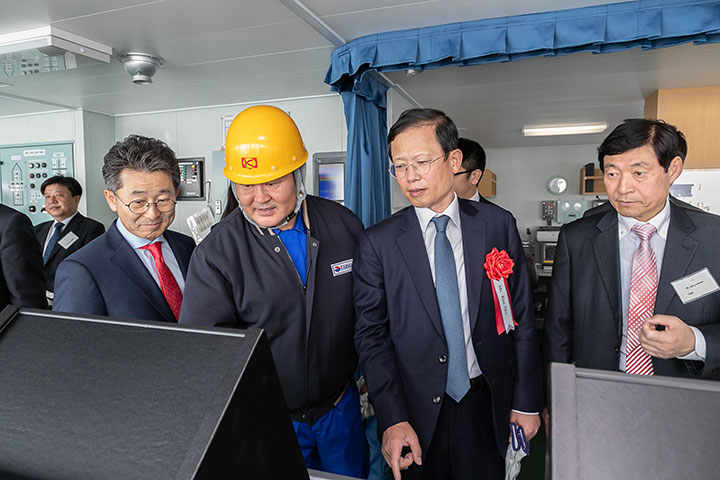 Reefer Boyang Alaska Naming & Delivery - Ship Tour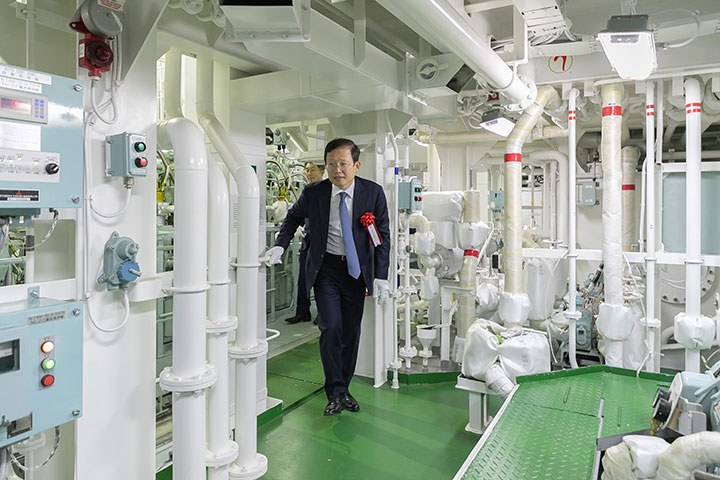 Reefer Boyang Alaska Naming & Delivery - Ship Tour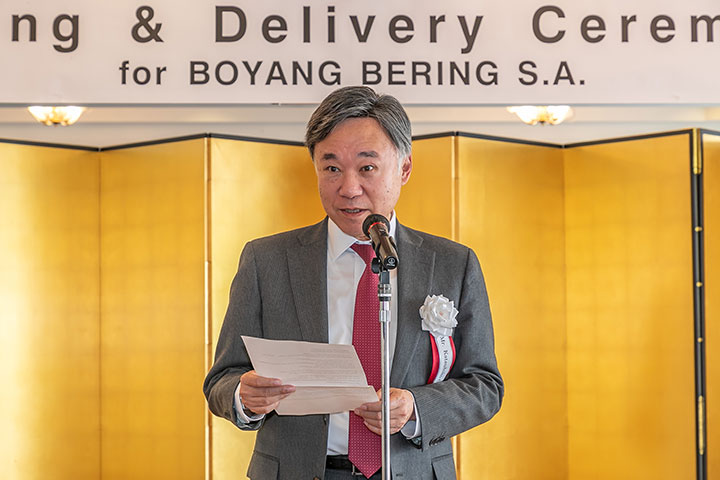 Reefer Boyang Alaska Naming & Delivery - Reception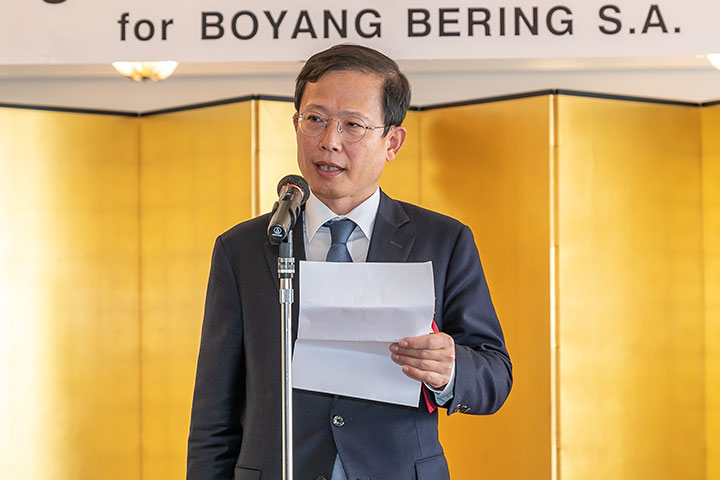 Reefer Boyang Alaska Naming & Delivery - Reception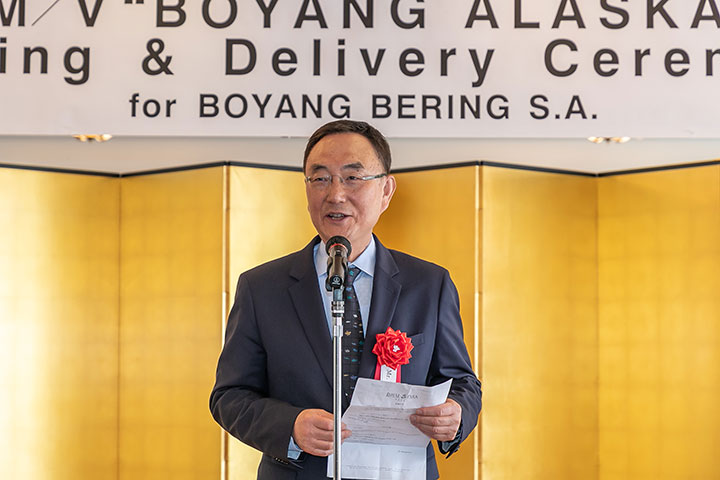 Reefer Boyang Alaska Naming & Delivery - Reception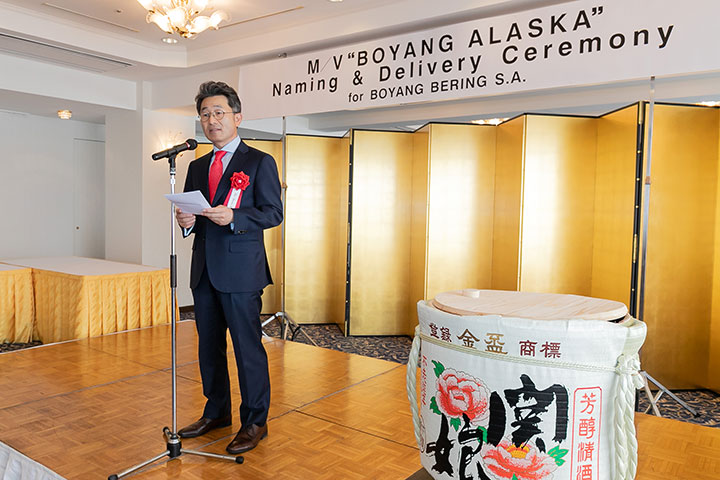 Reefer Boyang Alaska Naming & Delivery - Reception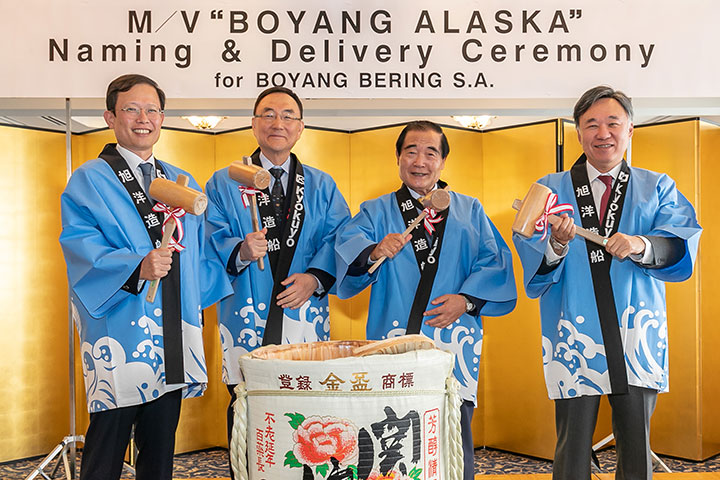 Reefer Boyang Alaska Naming & Delivery - Kagamiwari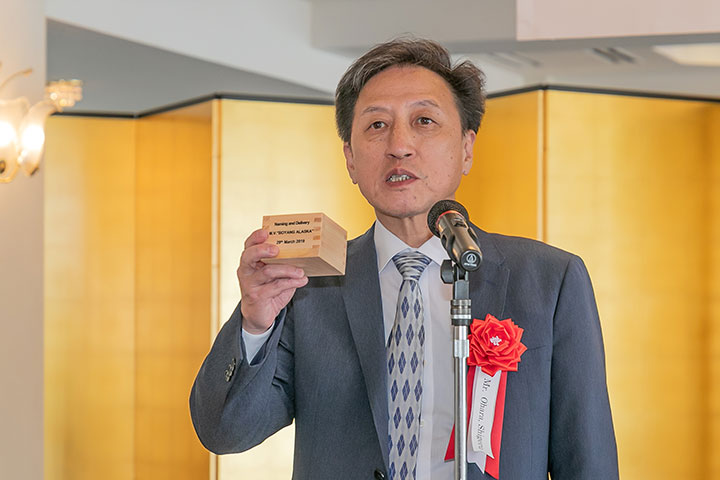 Reefer Boyang Alaska Naming & Delivery - Toast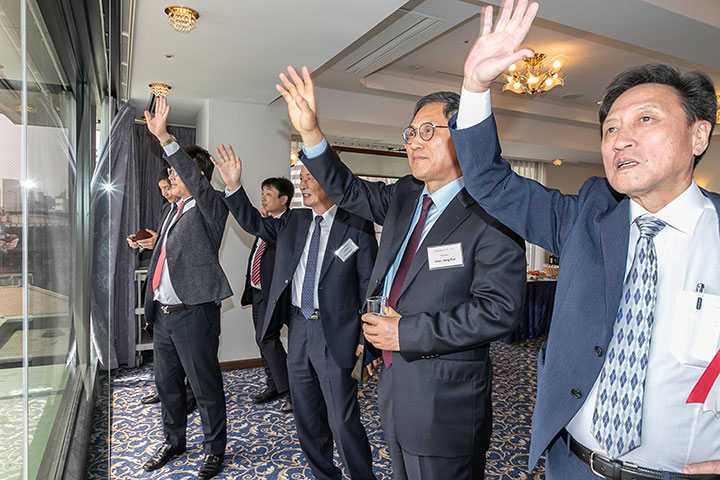 Reefer Boyang Alaska Naming & Delivery - The Ship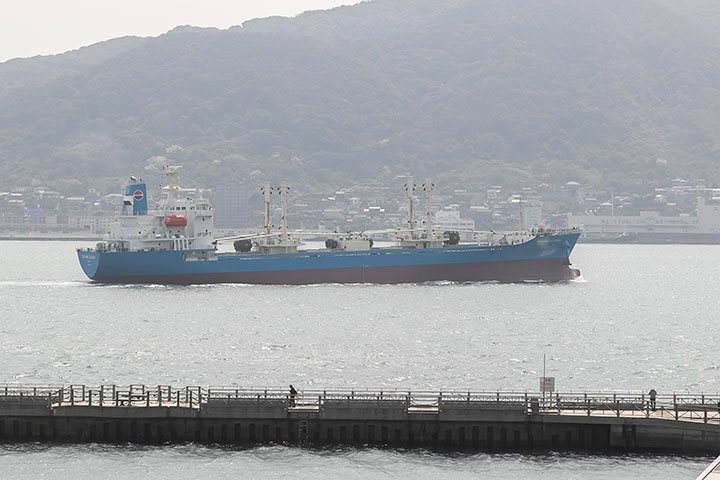 Reefer Boyang Alaska Naming & Delivery - The Ship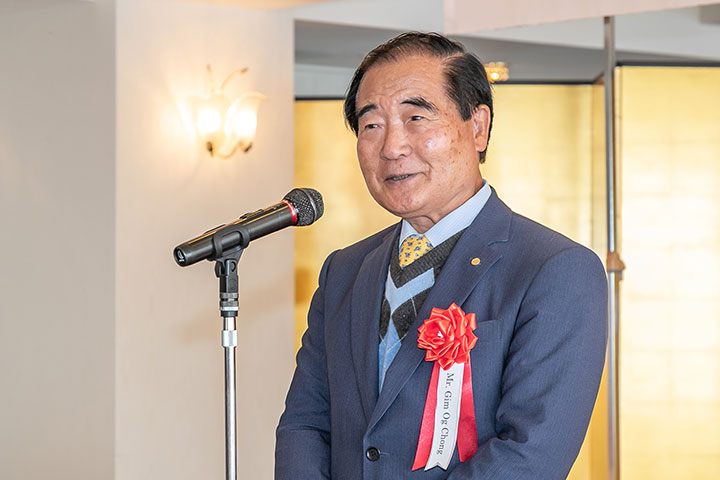 Reefer Boyang Alaska Naming & Delivery - Reception
We wish all the best of luck on the future voyages of Boyang Alaska (and Boyang Bering too).

[2019/04/25]