Delivery of 205,000ft3 Type YOUTA MARU
On February 3, 2022, a 205,000ft3 reefer vessel (S-560), ordered by Koo's Shipping Company S.A. of Taiwan, left our dockyard after being named YOUTA MARU by Mr. Shimizu, Deputy General Manager of the shipowner.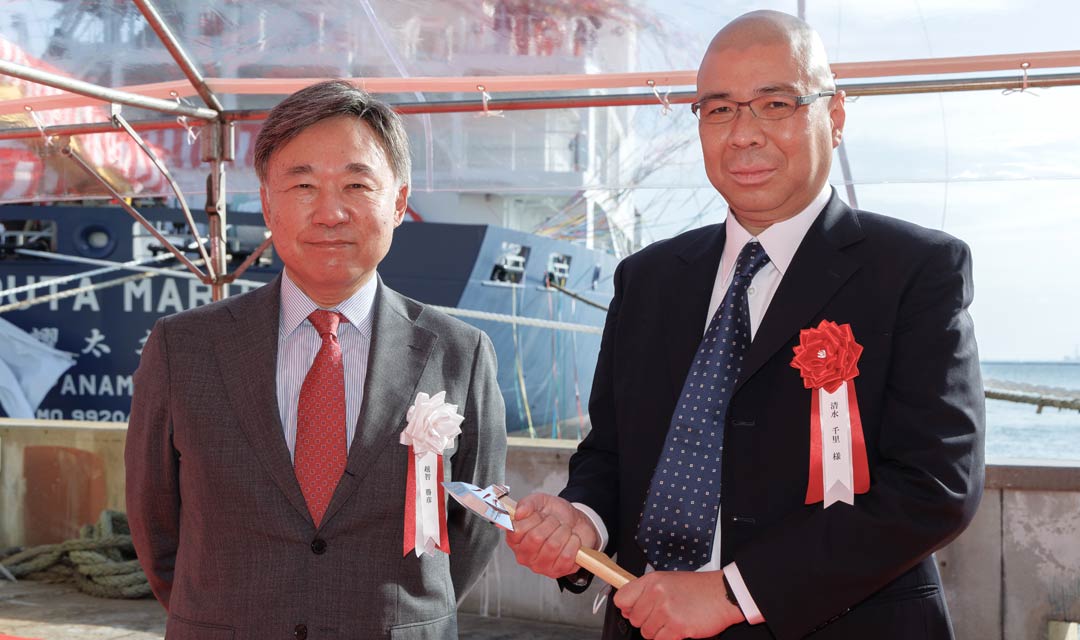 Today, there are many Japanese-built reefers in service for Taiwanese companies, most of which were purchased second-hand. This order for a state-of-the-art ship with Kyokuyo was therefore reported as big news at the time. It is a great pleasure for us to have successfully delivered a new ship to the leader in the Taiwan's reefer industry.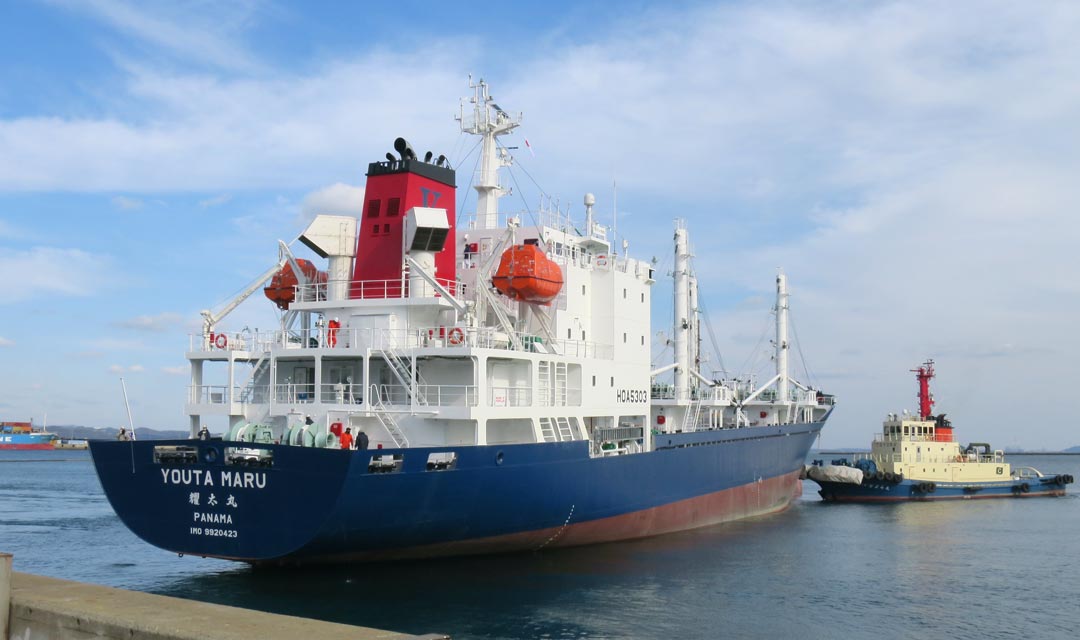 The ship is of non-ballast design, requiring no ballast adjustment. She can be set to either ultra-low temperature (-50C) or 'normal' low temperature (-30C) depending on the cargo. Environmentally-friendly features include the equipment of PBCF.

After delivery, YOUTA MARU made her maiden voyage to Kaohsiung, Taiwan where she was unveiled to the public and attracted the attention of many people from the industry. We hope she will contribute to the expansion of our sales network, just like a shiny new car on display in the showroom.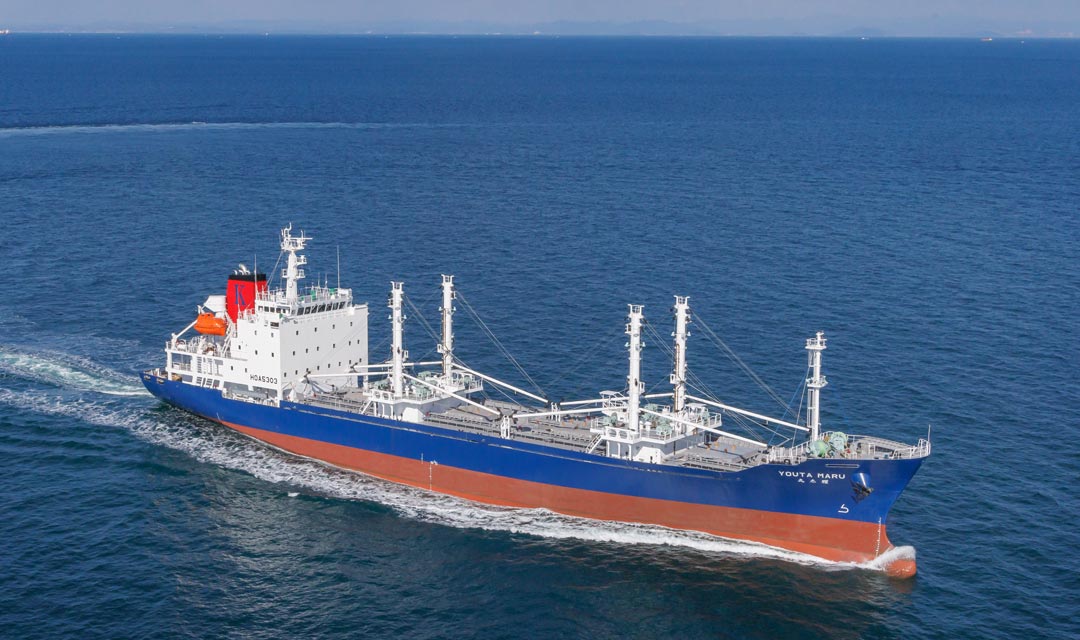 The second vessel for the same owner is scheduled to be delivered in May of this year, and we, 'Team Kyokuyo', will work together to build the vessel to meet the customer's expectations.

Finally, we, on behalf of the entire staff, wish YOUTA MARU a safe voyage and the continued growth of Koo's Shipping!